Today we want to tell you a story about respect for the planet and for animals. A story of awareness and curiosity that looks at travel in a different light, based on respect and care for places and the people who live in them. A way of travelling with mindfulness and curiosity. A positive way of leaving a footprint.
ARTIEM and Hemper, two B Corp companies, have joined forces to multiply a positive impact. And we do this through a collection of travel products designed for all those who practise mindful tourism and for those who believe that every gesture counts on the road to sustainability.
We want this collection to accompany you on your new adventures. This partnership was set up for the purpose of promoting a different form of travelling. A form of sustainable travelling that prioritises respect for the environment and for those who live in it. A form of travelling based on building long-lasting relations.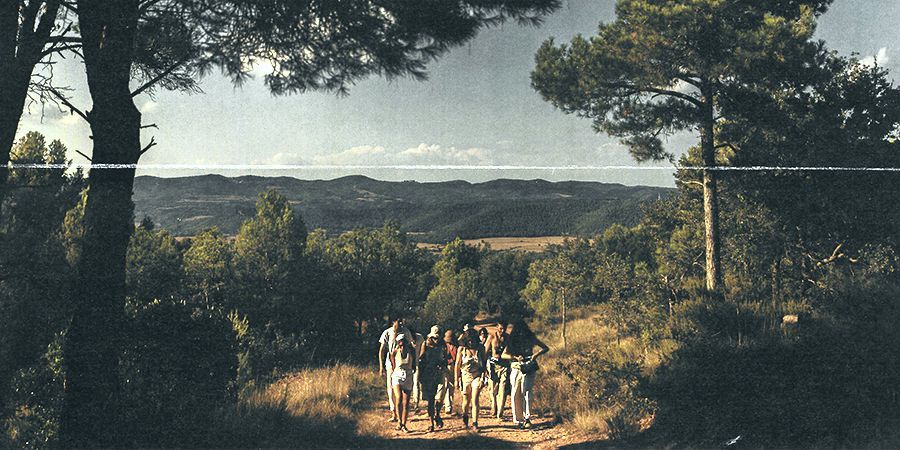 Why ARTIEM and Hemper?
Hemper is a B Corp company, a regenerative fashion brand focused on the study and development of products woven on handlooms using wild hemp and natural dyes, as well as other regenerative processes and materials. For this reason, they were our ideal travelling companions.
The brand was created during a trip to Nepal and their products will accompany you on many other journeys; ARTIEM offers you accommodation during your trip and even provides your route. But what unites us most is not the journey but the way in which we tackle it.
Both our companies are committed to mindful tourism, as a way of travelling and discovering new places and cultures. Like you, we are concerned about ensuring the welfare of people and protecting the environment. For this reason, ever since we planted the ARTIEM seed, we continue to grow with the desire to protect both.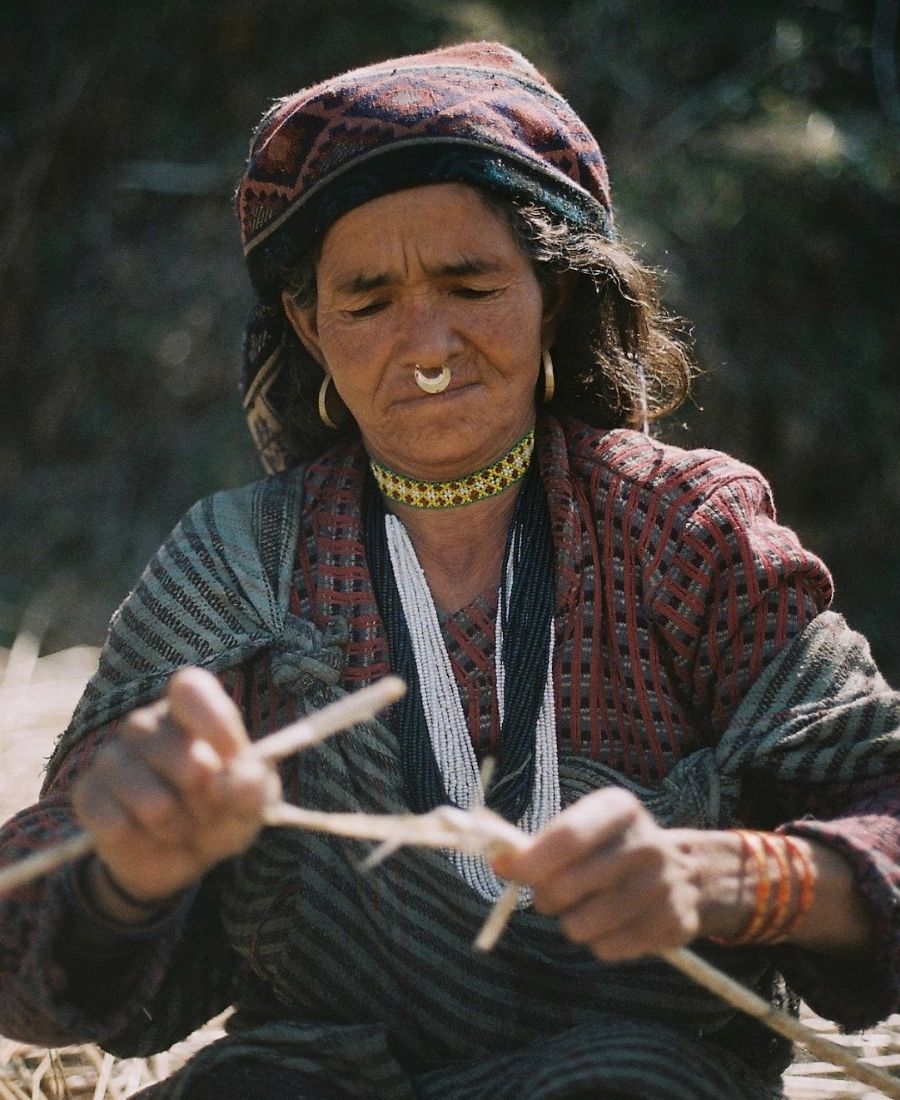 We at ARTIEM have been promoting mindful tourism for years, and we strive to be a leader in this area, due to our innovative and inspiring business model focused on ensuring the happiness of people and our commitment to sustainable prosperity and a positive impact on our environment. This partnership is yet another step on this inspiring journey.

Hemper. The story of a journey with a purpose
In 2015 they visited Nepal for the first time as social workers to offer their help after the earthquake that had occurred that year. During the trip, they met a community of hemp weavers, which is the main reason that inspired Hemper to be what it is today.
Since then, they have continued to visit Nepal and increase their relations with local producers in an attempt to incorporate fibres and techniques that are hardly ever used in industry; natural dyes and handlooms. In a learning process that is what we understand as modern sustainability; a continuous movement.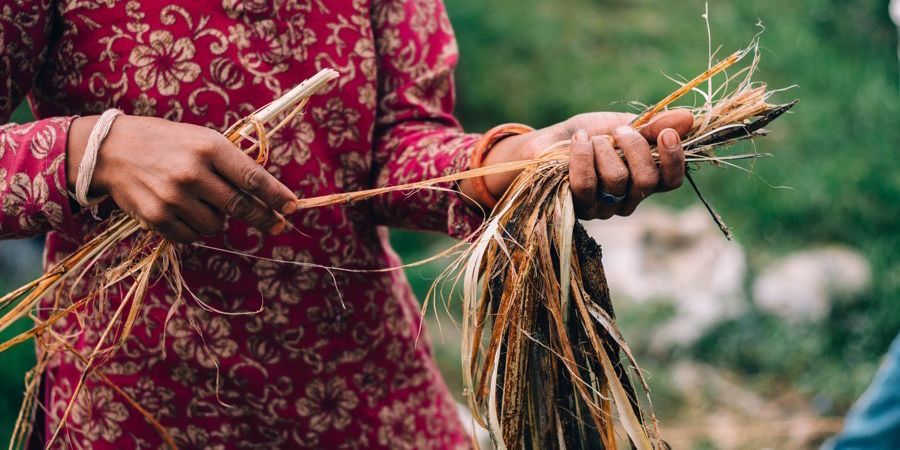 At Hemper they say: "In recent years, the word sustainability has become the most abused word in the fashion industry, so much so that it has practically lost its meaning. Hemper is a project that goes beyond sustainability".
We have built a new ecosystem founded on unique hand-woven fabrics, natural dyes and local alliances based on respect and equity in order to do our bit to promote the Slow fashion revolution".
Empowered By Hemper
As part of their project they created Empowered by Hemper®, a multidisciplinary study for the dissemination, design and development of sustainable, ethical products with the idea of extending their universe beyond the fashion industry. That is how this partnership with ARTIEM arose.
From this purpose came the idea of creating a travel collection, a collection that speaks of mindful tourism, of a different way to leave a footprint.

Our Collection
This collection is made up of customised products for clients, VIP clients and staff: Mediterranean soul and regenerative fabric form the perfect alliance between the Empowered by Hemper® and ARTIEM worlds, creating a shared universe. On this occasion, Hemper has designed hemp products that have never been made before. They include suitcase labels, staff uniforms and welcome postcards.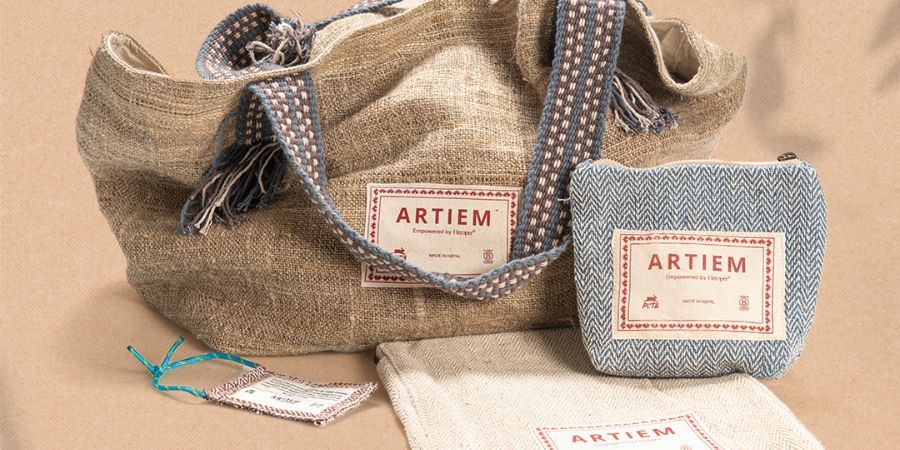 All the products in the collection are handmade, recovering traditional techniques that are in danger of being lost. This is only possible thanks to a solid, durable relationship with communities of local craftspeople which Hemper has built up on a basis of respect for the work and working hours of their co-workers.
This collection tells the story of a journey in search of a perfect balance between activism, culture and tradition. A journey that prioritises footprint over destination. A journey whose intention is to go beyond the frontiers of fashion and know people, places and projects with the potential to completely change our perspective.
Discover the complete ARTIEM Empowered by Hemper collection and enjoy a different form of travelling:
Portfolio
A 100% hemp portfolio with natural dyes.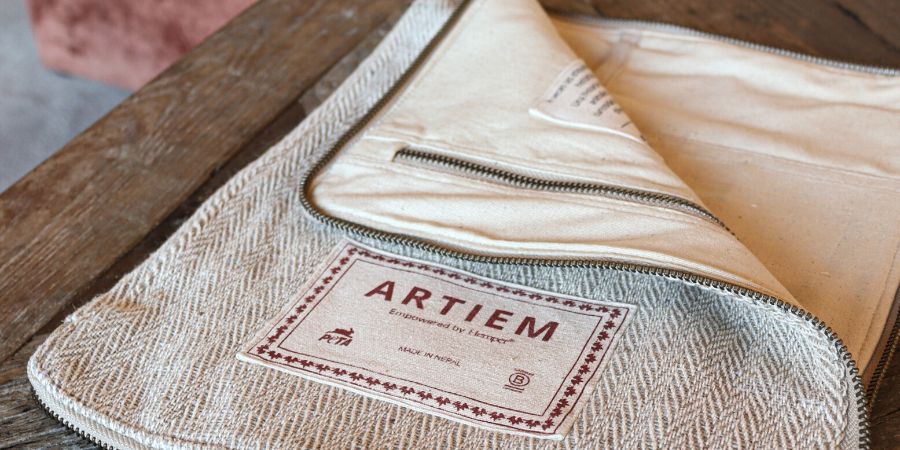 Suitcase label
It was created with "scraps" of the Hemper production in Nepal and the label was created with certified cotton.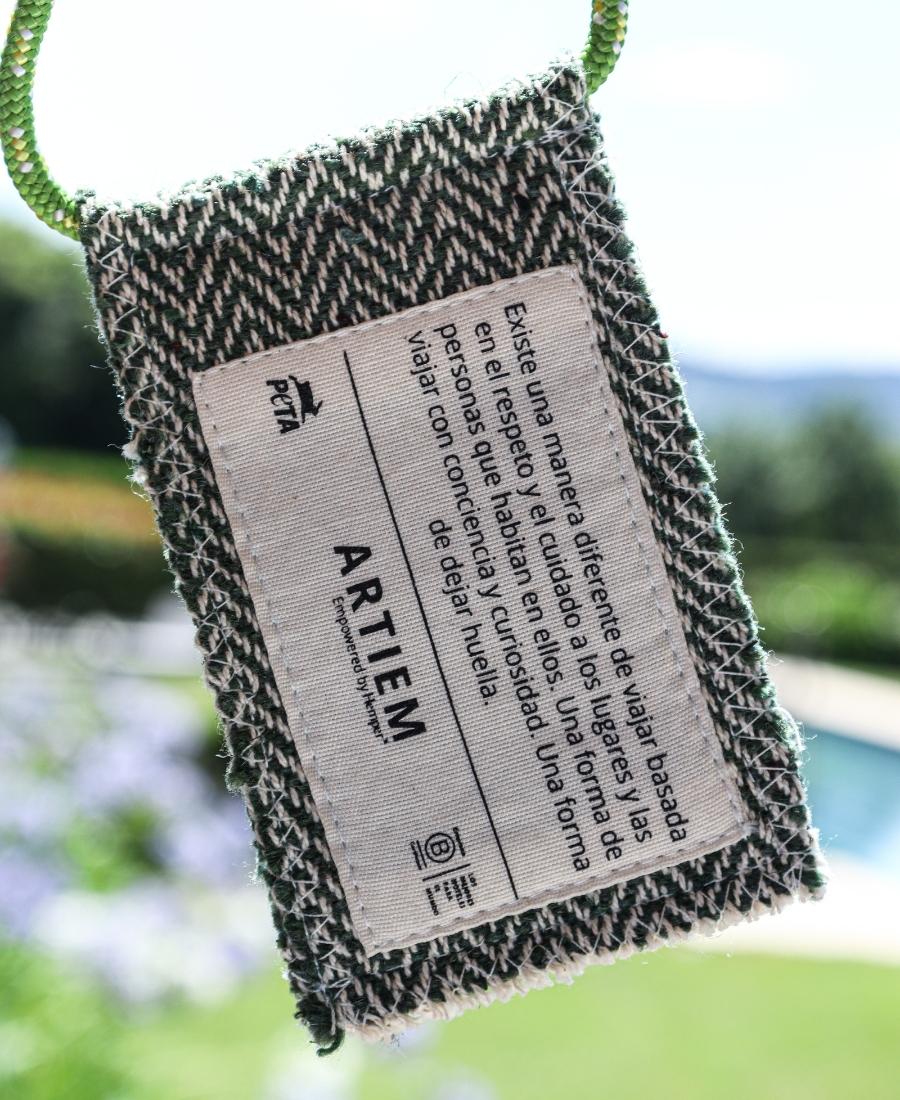 Maxibag
A 100% wild hemp bag with a cotton lining. With 2 extra pockets inside, one for laptops. The handles are handmade using a traditional Pokhara technique. The handmade silkscreen logo design is inspired by traditional graphic elements from the Nepalese paper industry.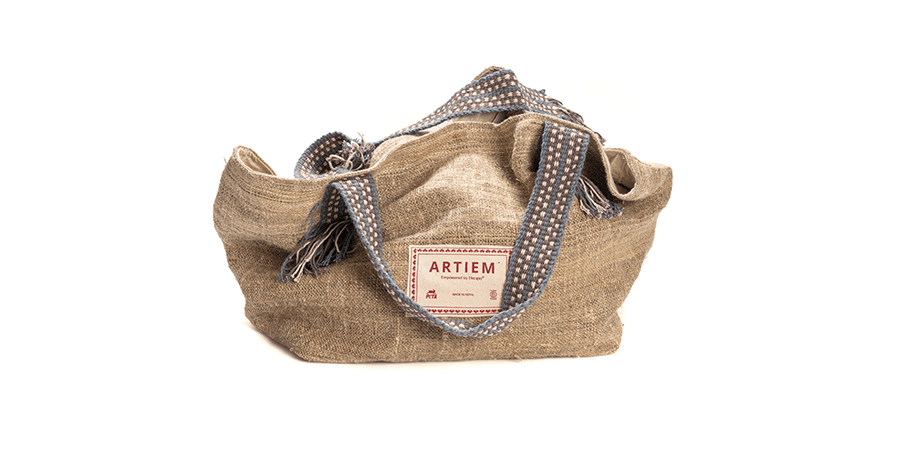 KOSI toiletry bag
A handmade hemp and cotton toiletry bag.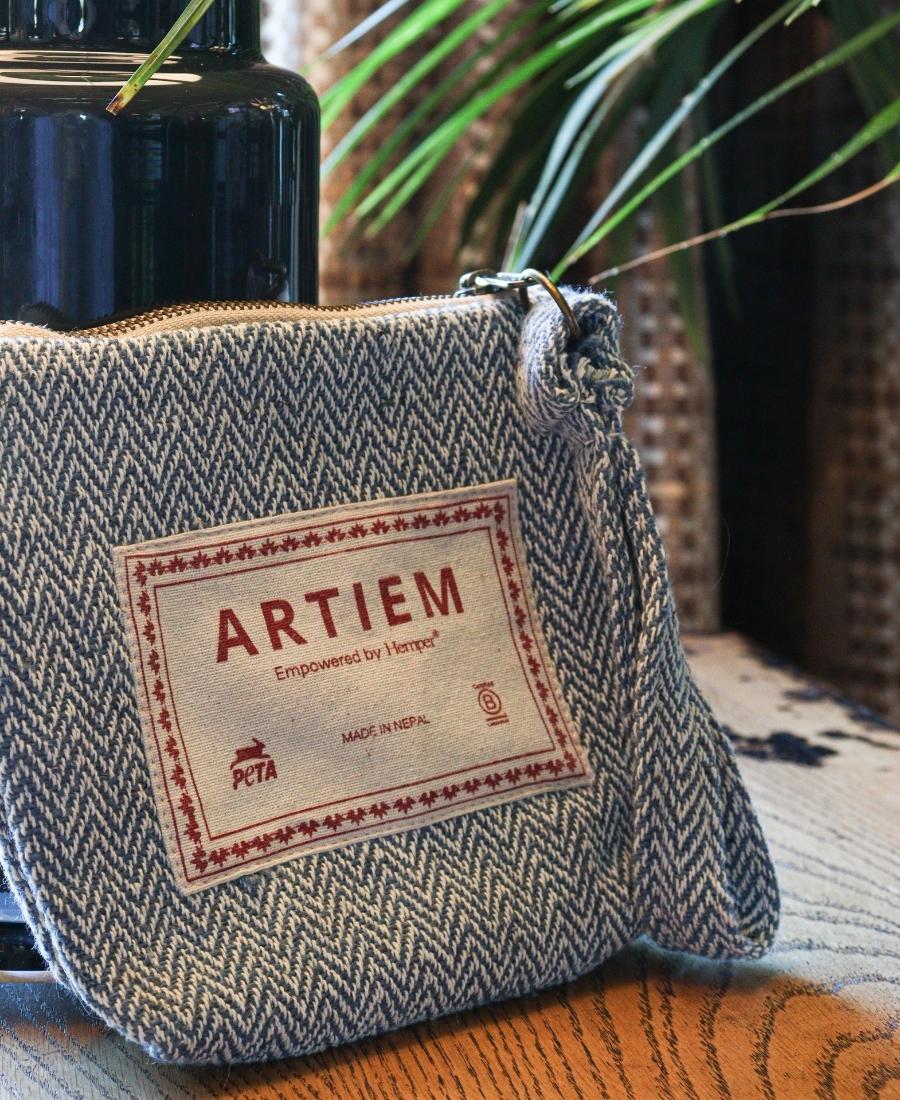 Find all the products in the pop-up shops of our hotels and set out on a new sustainable and responsible journey with its own style.