It is not a fad, although luckily it is beginning to trend. And that is what we want. Mindful tourism is a way of travelling and getting to know other places and cultures in a way that is environmentally friendly and respectful to the people we meet there.
A way of unhurriedly enjoying the journey, discovering other lifestyles and paying attention to caring for our beloved planet and all its inhabitants.
At ARTIEM we believe that this is the right way to travel, to live.
Like you, we are concerned about people's well-being and the conservation of the environment. That is why since we planted the seed of ARTIEM we continue growing, eager to protect both.
And it is not just us saying it, ARTIEM Asturias has been recently nominated in the category of Best Sustainable Hotel by Ruralka Hotels and according to TripAdvisor, our urban green hotel ARTIEM Madrid is among the 5 Best Ecological Hotels in Madrid.
To stay at ARTIEM is to be a mindful tourist
Because our way of understanding tourism and the world germinates a method of working to defend these values, fostering the mitigation of the negative and the generation of the positive effect of our impact and that of our clients.
In the constant search for initiatives that are aligned with our values, our hotels have a series of measures that promote responsible consumption and mindful tourism: intelligent taps, solar panels, they include the circular economy, we work with local suppliers, we collaborate with local environmental organisations, and many other eco-social support and collaboration actions. At ARTIEM we prove every day that making hospitality more environmentally friendly is possible.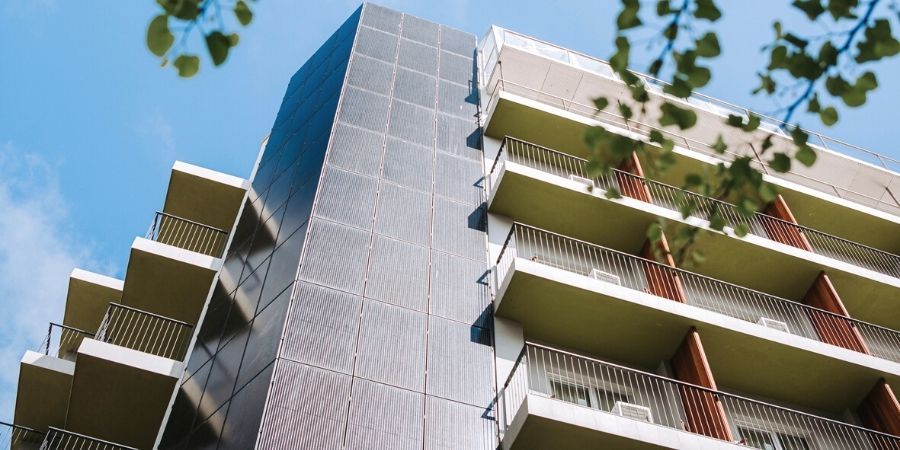 Hotel Photo: ARTIEM Capri
Tips to practice a conscious tourism
And now, so you can tick on your checklist of good habits, we are going to mention some tips that all mindful tourists should bear in mind:
Avoid polluting and throw rubbish away.
Always have a carrier bag with you to use as a rubbish bag until you can find a bin.
Always respect the locals and avoid taking photos of people without their consent. Try to speak their language or understand their customs, so your stay there is not intrusive and does not affect their everyday life.
Be respectful of the surroundings, flora and fauna.
Look after it as it deserves and don't remove natural elements such as shells, stones, plants, etc. Let your souvenir be the stunning photo of a well-looked after natural spot.
Whenever you can, try to travel off-season.
Destinations like Menorca are delightful in winter, or you can also make it coincide with an event for a holiday in Madrid…
Buy responsibly in the local shops.
Buy useful and reusable objects and souvenirs that are not made from animal skins, shells, etc. Discover the local crafts and commerce and you will help develop the local economy.
Take advantage of it to discover the typical cuisine of Menorca and the marvels of the native products, generating a positive impact.
Enjoy collaborating with a voluntary activity with which you identify.
At ARTIEM we support sea and land excursions to collect plastic waste, like the ones of 0 Plastic Menorca, in which any volunteer who enjoys helping look after our seas can take part.
Reduce your carbon footprint.
Organise open-air excursions and activities on foot, by bike, public transport, electric car, etc.
Immerse yourself in its culture and history.
Get to know, connect, share and learn from its people and places.
Always look for sustainable accommodation that is committed to the community and the planet. The perfect team to enjoy responsibly.
At ARTIEM we look for mindful travellers like you
Mindful travellers who share our values and philosophy. Who travel and live without losing sight of the needs of the planet and its inhabitants. Travellers to make them happy and, together, to increase the positive impact.
Because the real luxury is being able to care for our planet while we enjoy our great passion: travelling.
If you are thinking of having a mindful break, ARTIEM is your place.