At ARTIEM we know that you want to protect our planet during your holidays too. And because this is something that we specialise in, we offer you these easy tips for a more sustainable holiday trip this summer. Take good note of them and make your dream holidays come true!
If you are concerned about leading a responsible lifestyle during the year by paying attention to those small gestures that achieve a more sustainable planet, you will most certainly want to continue to contribute by practising sustainable tourism during your holidays.
At ARTIEM, sustainability is part of our culture and our DNA. That's why we promote and foster sustainable tourism in all areas, always with the aim of reducing our environmental impact.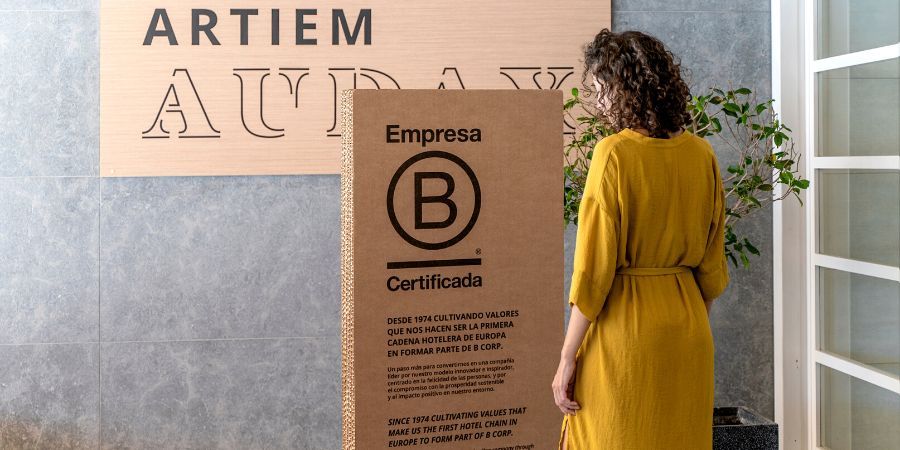 What is sustainable tourism and how to put it into practice during your holidays?
Sustainable tourism aims to generate the least possible impact on the environment while also taking into consideration its consequences in economic and social terms on the area where it takes place.
Respecting and caring for your destination: its cultural heritage, its surroundings and its population; contributing to local social and economic development; responsible waste management; proper use of resources, etc. are just some examples of sustainable tourism.
And because we know that this interests you and we want to make things easier for you during your next summer holidays, we recommend these five tips for sustainable tourism activities that will enable you to enjoy your summer holidays in a responsible way. Are you ready to sign up?

1. Sustainable transport to move around
When you travel to your chosen destination, we recommend you use the most environmentally sustainable means of transport.
If you come alone, as a couple or with a small group of friends and for convenience you prefer to use a car, before coming with your own car we recommend you to rent one from local agencies such as Autos Menorca with which you can get a 10% discount if you are an ARTIEM client. And if you want to opt for 100% sustainable mobility, you can now rent at any ARTIEM hotel scooters, motorbikes, cars and 100% electric boats from SEAT MÓ. All you have to do is download the App.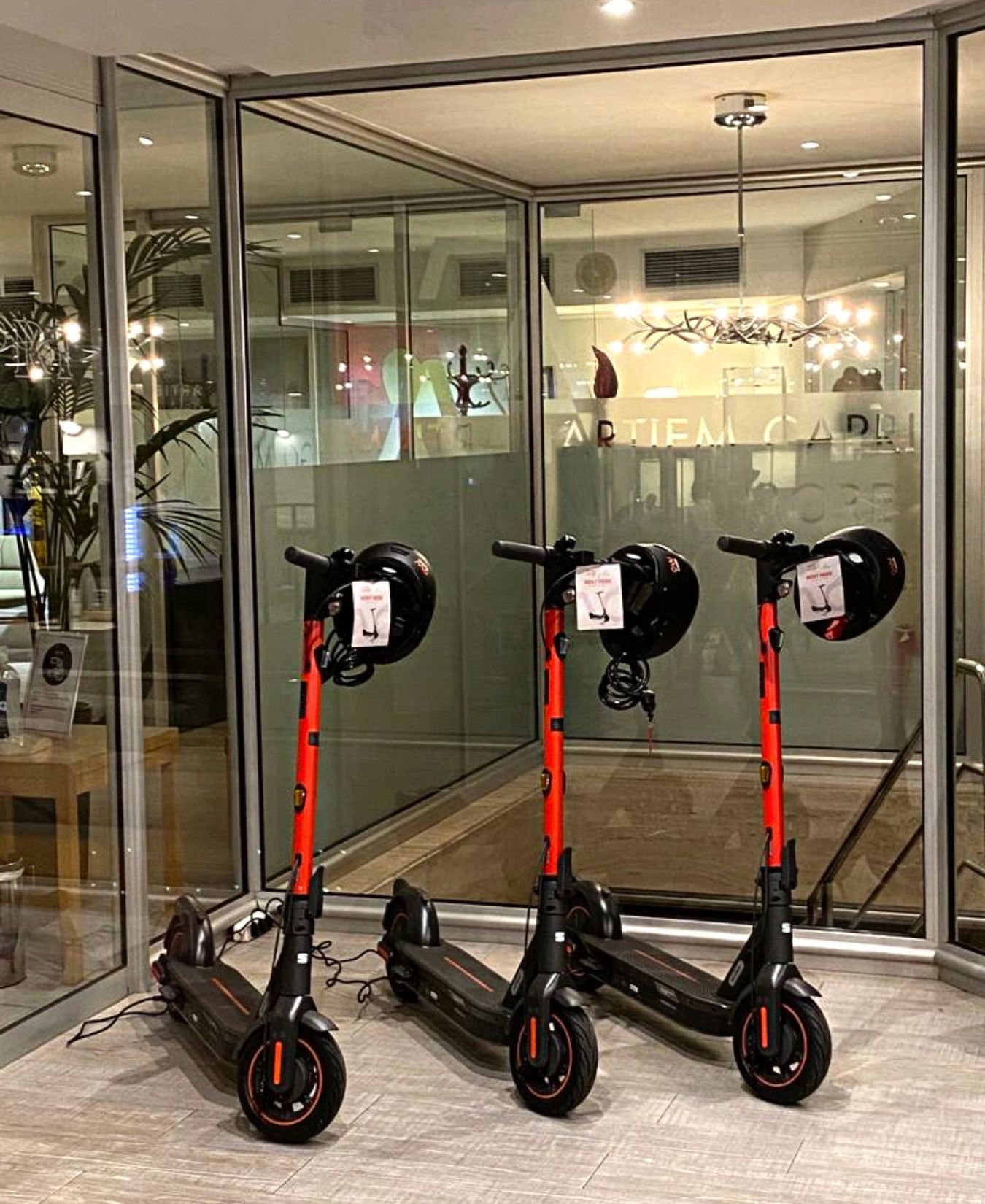 After reaching your destination, consult the available public transport options. Metro and bus lines are perfect for avoiding traffic jams and having to waste time trying to find a parking space.
What's more, most cities have bike lanes that you can use to go at your own pace and enjoy the most attractive places. And speaking of destinations surrounded by nature, what about discovering the most beautiful natural landscapes on a bike? Don't miss out on these fascinating cycling routes in our hotels in Menorca, Asturias and Madrid.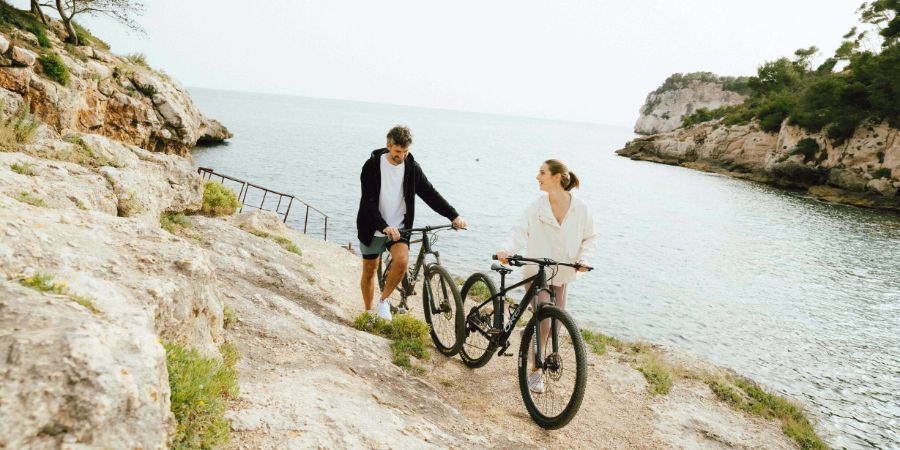 2. Join the Slow movement
Another way to do your bit during your holidays is to join the Slow movement if you haven't already done so.
You can start with food, we love to see that slow food is now becoming a trend. Do you know what that is? It's a gastronomic idea based on consuming local, seasonal, fresher and more ecological products. Something similar to "from the garden to the table", with very few intermediaries and without having to travel long distances to purchase the ingredients.
At our kitchens in ARTIEM we have a motto as our star ingredient: "Think globally and act locally". From our ecological garden, which offers you the most delicious and modern local cuisine at The Green Restaurant in Asturias to the APORTAM project with which we promote local Menorcan gastronomy to allow you to enjoy Menorca through its flavours, or our local (KM0) gastronomic route in Madrid and centenary restaurants that are a feast for your palate and for all five senses.
To continue with the slow trend, practising it during your trip means leaving stress behind. Being mindful and aware of each moment in order to disconnect from the world around you and reconnect with yourself and with that precise instant. No haste, no need to hurry. Stop and enjoy those views of the infinite sea, the musical sound of a stream, the taste of a delicious deep fried squid bread roll or the feeling of the sand beneath your feet...
3. Respect your surroundings
During your holidays, it's important to continue to practise responsible waste management.
Do you fancy a picnic in the country? It's a very good option for you to enjoy the beauty of nature. In addition to enjoying it, remember not to leave any waste or take away any souvenirs from nature.
Another suggestion is to take part in an activity that involves protecting the environment. You can not only discover and get to know the wonders of your surroundings, you can also help to preserve them. ARTIEM cooperates with 0 Plastic Menorca by participating in and getting its guests and Freshpeople to take part in cleaning the beaches and the sea. The New outing will be in September. Stay tuned!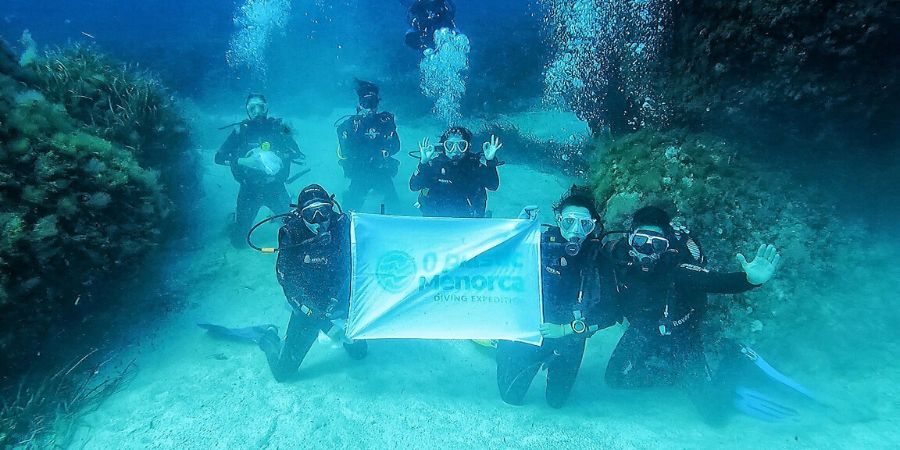 4. Choose a sustainable hotel to contribute even more
A break or some holidays are a great opportunity to disconnect from routine and recharge your energy. Would you like to do it by cooperating with the environment?
According to a Consumer Insights survey, 35% of travellers say they would not want to travel to a destination that made no effort to fight climate change. Let's make a team to help the planet. Choose a place that is concerned about this and enjoy your holidays in a more responsible way.
As part of our sustainable tourism initiatives, at ARTIEM Hotels we work actively to reduce negative impacts and create opportunities for generating a more positive impact on our environment.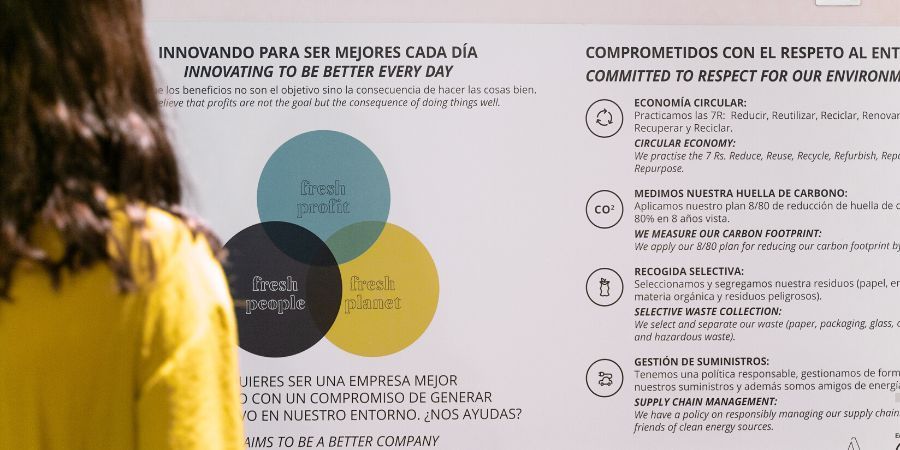 We are committed to our project APORTAM in which we put into practice solidarity activities for the development of local economies to permit sustainable growth. One of the cornerstones that drives us is our love for nature and for that reason, and among other activities:
We apply active policies for saving energy and other resources to optimise efficiency and sustainability.

We work on different projects to reduce CO2, such as installing solar panels, charging stations for electric vehicles, etc.

We take action to reduce waste and plastics generated by the hotel and our guests as well as the recycling thereof.

We promote local producers, non-profit organisations and initiatives that foster well-being and local culture.
Because we aim to inspire your happiness: we want you to enjoy a unique experience in our hotels while we care for our planet and our environment together.
5. Reduce the carbon footprint of your holidays
Although you are probably already familiar with it, let's go over the meaning of the term "carbon footprint": "Greenhouse gases emitted by the indirect or direct effect of a person or an organisation due to the consumption of energy and other natural resources."
If, despite following these and other instructions that you may wish to follow, you want to go even further, on your return from your holidays find out about an environmental activity that you can take part in to reduce your carbon footprint.
There are all kinds of activities: cleaning beaches and waste management, reforestation of areas affected by fires, etc. Choose the one you like the most and contribute with the satisfaction of knowing that you are helping to improve our home, our planet.
Summer has finally come!
What did you think of these ideas? After a long year of hard work and effort, you certainly deserve good holidays and you are surely wanting to start to get ready to enjoy sustainable holidays.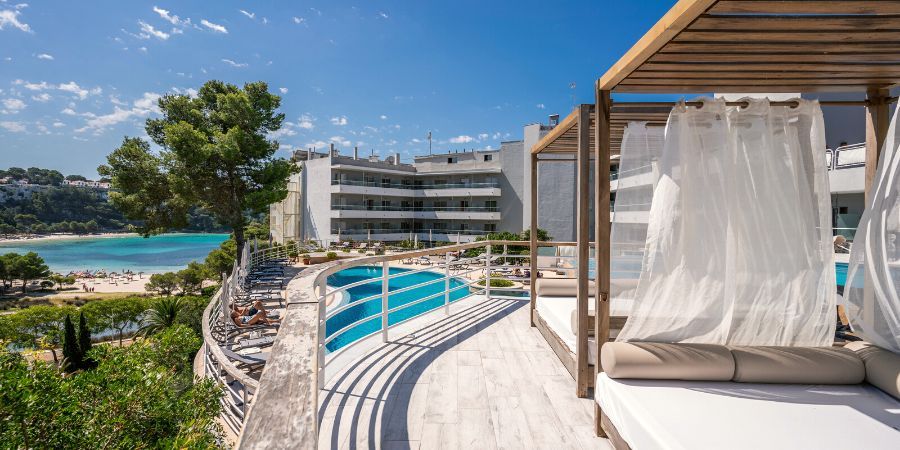 Did you know that our hotel ARTIEM Asturias recently obtained the Bioscore Sustainability Certification? We are very thankful that our hotels continue to achieve recognitions that demonstrate our involvement in matters related to sustainability and our commitment to the environment and to society. It is no surprise that we are the first hotel chain in Europe and the third worldwide to obtain the B Corp Certification.
At ARTIEM we have everything ready for you and we continue to endeavour to bring you the best experience. You now know that our aim is to make you happy… by allowing you to enjoy sustainable holidays that will stick in your mind forever!