We dream of travelling, of getting our toes in the sand, of feeling the gentle breeze of the sea... In Menorca all these dreams come true. We trust that we will be able to see you back on the island this season and that we will be able to enjoy all these unforgettable experiences together.
We cannot wait to see you back again. On this special occasion, we would like to show you our island in a completely different way. Will you be coming in Spring? In Summer maybe? At ARTIEM we would like to make your wait more bearable, by thinking of all the experiences that you can live here. Therefore, please find our list of proposals to enjoy Menorca and its nature in its pure state. We are convinced that you will fall in love with the island one more time.
5 PLANS TO DISCOVER MENORCA AND ITS NATURE
Menorca is the perfect setting where one can find fresh air, so necessary these days. Now -more than ever before- we need to take a breather, we need to enjoy ourselves in the open air, we need to hike to our limits, we need to dive into the sea and we need to feel its breeze in our faces. We all wanted 2021 to come and now we hope that we will return to travelling very soon this year. At Artiem we have arranged everything for you, you just need to bring out your most adventurous being to go all over the paths, the coves, the gorges and the cliffs of the island. Always set your own pace! This way you will discover the real Menorca, a Biosphere Reserve. Let's begin the adventure!
HIKE CAMÍ DE CAVALLS
Camí de Cavalls runs through an ancient path that surrounds Menorca, very close to the coast. It is the perfect way to discover the natural wealth and heritage of the island. It is divided up into 20 stages, each stretch being well marked with signposts.
This is only one of the hundreds of hiking routes that exist in Menorca, an island that is perfect to be discovered walking. Having so many different routes you can always find one adapted to your wishes at any time. You can either enjoy a day hiking with your children or with your friends. Find a route with the level of effort you preferred and enjoy it by gazing at the different landscapes. You will want to immortalise all of them.
DISCOVER MENORCA FROM THE SEA
Would you like to live an unforgettable experience? Menorca can be discovered both walking or rowing. Don't you believe it? Just take a kayak and row around the island enjoying it from the sea.
This is indeed one of the best options to be experienced in Menorca. Discover its idyllic beaches and coves from another point of view. This way you will be able to visit some incredible places that cannot be reached on foot, like the caves on the cliffs. It is a worthy natural spectacle for the senses.
You can also discover the coast by PWC or by boat. Again you will be able to enjoy some unique spots that can only be reached from the sea. Feel either your adrenaline rush riding your bike or the peace of anchoring your boat to have a dip in the Mediterranean, you choose.
SNORKELLING, EXPERIENCE PARADISE UNDER THE SEA
Snorkelling offers you the chance to discover Menorca from beneath. Take your snorkel with you and see the incredible spots hidden under the crystal waters of the island.
Cala Tamarells, located in the heart of S'Albufera des Grau Natural Park, is one of the perfect spots for snorkelling. Here you will contemplate an amazing meadow of Posidonia -a flowering plant which lives in the sands of the Mediterranean.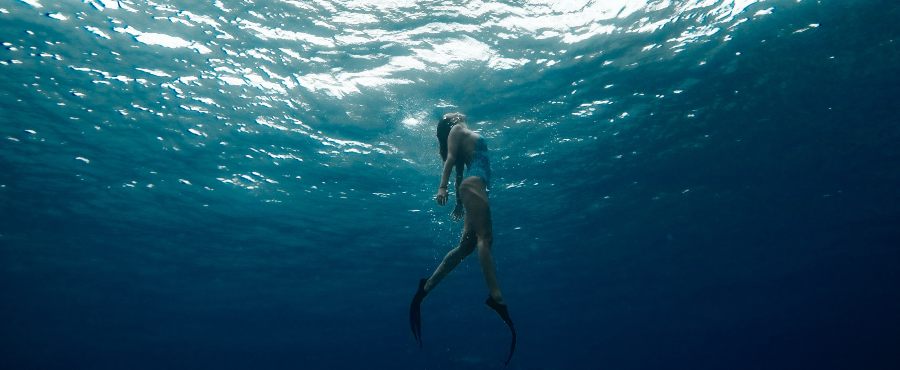 Cala Viola de Ponent is another cove where you can practise snorkelling and wonder at the bottom of the sea. It is located in the centre of the North Sea Reserve of Menorca.
At ARTIEM Audax Hotel, located in Cala Galdana, we will be more than pleased to welcome you back this season. You will be able to enjoy the Mediterranean sea from an extraordinary natural environment with incredible unspoilt coves on this side of the island. Spring is just the perfect time of the year to enjoy snorkelling and explore the bottom of our sea. Menorca has a vast natural heritage and this is the reason why the island was declared a Biosphere Reserve.
MENORCA BY BICYCLE
Should you prefer cycling, we also encourage you to explore the island on your bicycle along its more than well-signed 20 paths from north to south and from east to west.
You will be able to cycle along with rural areas and gaze at gently undulating landscapes. This is another healthy way to explore the island and breath fresh pure air.
At ARTIEM we are Cycling-Friendly and we provide you with everything you need to practise your favourite sport: from a BikePark where you can store and lock your own bike to a Bike Cleaning Station and a Bike Repair Bank, as well as the best routes to make the most of your stay on the island.
MENORCA RIDING A HORSE
Imagine the freedom to ride a horse to explore the island. Feeling nature and discovering incredible places from the back of your horse. It is possible in Menorca. It is simply a different way to enjoy our paradise along the coastal or inner paths or even following our Cami de Cavalls, surrounding the whole island, which would take you between 3 or 5 days. All options and excursions are to be adapted to any participant, anytime. However, the main characters are always Menorca-breed horses. Our horses are noble, with hot blood and really vigorous. Succumb to their instinct and let them guide you to an unforgettable experience.
As you can see there is much to do and to discover on this island. You can enjoy its pure nature, its beautiful landscapes and its unique environment. Visiting Menorca in Spring, when we enjoy mild temperatures, is the perfect time to make the most of all these activities. At ARTIEM Carlos Hotel, located in Es Castell, we will be more than pleased to assist you so that you can enjoy your stay to the fullest. From this spot, you will be able to discover unbelievable chapters of the history of Menorca while enjoying unbeatable views of a unique harbour in the Mediterranean.
Discover Menorca, our people, our traditions and all its natural wealth and heritage. You will be welcomed back to our island, that is for sure, and you will enjoy your next visit more than ever. Now it is just the right time to make plans and to get excited about the time to come. See you soon!