The reopening of ARTIEM hotels in 2021 is a reality. And we're doing it for you, because you deserve to travel, have fun, and jump in the ocean again. We want to make it possible for you, exciting from the first day.
At ARTIEM, we've taken the initiative to finally reopen our ARTIEM Audax, ARTIEM Carlos (in Menorca), and ARTIEM Asturias hotels on April 30th. We're taking this step because we see the glass half full and all of you are part of the ARTIEM community and deserve to safely return and enjoy.
Why are we doing it? Our mission and values are still here, in the good and bad times alike. When reopening our hotels, we want to start spinning the wheel again, generating employment in both direct and indirect ways and continue to contribute to reactivating the economy around us.
We see that there is an underlying demand and that people want to go back to normal, go out, socialize, and have new experiences. We think that you deserve to swim on our coasts again, enjoy a sunset, feel the sea breeze and forget the hustle and bustle. Inspiring this is one of our goals, and we're making it possible by opening our ARTIEM hotels with a luxury offer and safe activities that will turn your routine upside down.
These last months have been difficult, but opening our doors will allow us to spread optimism and happiness to those who trust us, with the hope that others follow in our footsteps and start to recover the richness of Spain's touristic opportunities. We've prepared some offers and experiences for the reopening of ARTIEM Hotels in 2021.
The best remedy for homesickness is coming back!
Reserve your Spring/Summer 2021 at ARTIEM
We'll be back April 30th with the reopening of our hotels in Menorca (ARTIEM Audax and ARTIEM Carlos) and in Asturias (ARTIEM Asturias). If you reserve now, you will benefit from very advantageous, flexible, and exclusive terms.
ARTIEM Menorca
We've launched the ARTIEM Km. 0 campaign for residents of the Baleares that want to come see us. In all of our hotels, we will apply a 25% discount to the price of the reservation; during the month of May, the price of the stay will start at 75€, with accommodations and breakfast for two included. You can even get to know our wellness experiences. From 168€, we offer a night for two with breakfast and dinner included and one thermal circuit per person. You'll be as good as new.
You can complete the ARTIEM experience with a thermal circuit, spa visit, kayak excursion, or experience the delicious gastronomy of local products and live cooking. Stay tuned for our experiences of the day.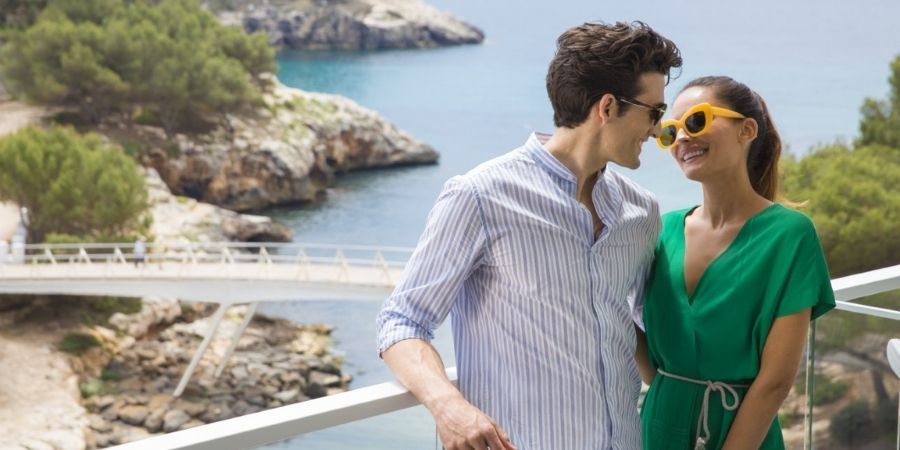 ARTIEM Asturias
In Asturias, we are also launching the ARTIEM Km. 0 campaign for those that live in the community. Take advantage of a 25% discount and enjoy the wellness club. ARTIEM Asturias is a relaxing paradise less than 10 minutes from Gijón, perfect for disconnecting and enjoying the fresh air.
If you relax with water, the Aqua Aquae promotion is for you. In Asturias, from 199€, we include a night in a double room, welcome champagne and fruit, breakfast with views, a paired tasting menu and a daytime hydrothermal circuit: relax in our 500m2 spa.
For the romantics, we recommend the Pleasures for Two package in Menorca and the Stars for Two promotion in Asturias. It's the chance to take a private, night-time, and exclusive escape to the thermal circuit in Asturias or try the sea spa with a hot tub and essential oils in Menorca. It's perfect for a couple and to shake up your routine.
We are strict with our health and safety precautions and we take care of our guests so that they only have to be happy on our properties. Remember: you deserve a unique experience and you can find it with ARTIEM. We've started up again to inspire you to come back. Come with us.