Enjoy ARTIEM Audax and ARTIEM Carlos again! We know it's been a very long winter. Long enough to look forward to start travelling again and make the most of the sun, the beach and above all, Menorca. The reopening of ARTIEM Audax and Carlos is now a reality, and we're ready to welcome you back for the 2023 season with open arms!
Spring brings endless possibilities. The sun shines brightly, the flowers are in bloom, the sea starts to take on a magical bluish hue and… ARTIEM Audax and ARTIEM Carlos are opening their doors again to join ARTIEM Capri and launch a new season laden with joy, fun and well-being!
Last season was incredible, and we want this one to be even better. During all this time, we've renewed and charged our batteries, and we've also been working in our hotels to surpass all your expectations with our new surprises this year.
So, let's leave winter behind us and start to write a new story about spring - summer in our beloved Menorca on March 22th.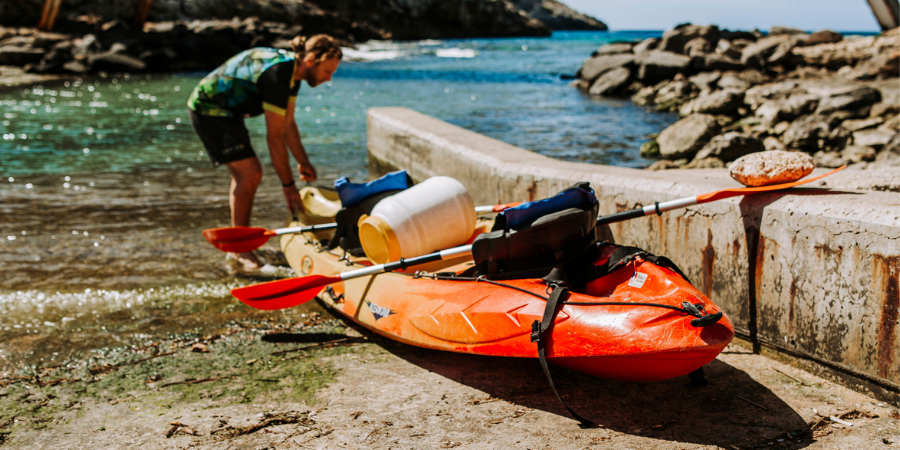 All #ARTIEMLOVERS know that Menorca is a fantastic place to visit any time of year, and they are agree that from March to October is the best time to enjoy everything the island has to offer: beautiful natural landscapes, lots of coves perfect for relaxing, and a wide variety of places to do all kinds of sports such as canoeing, hiking or stand up paddling.
It's been a long wait, so pick up your favourite sunglasses and keep reading this article, which provides all the information and news about the reopening of our hotels in Menorca, so that you can start planning your next break with ARTIEM.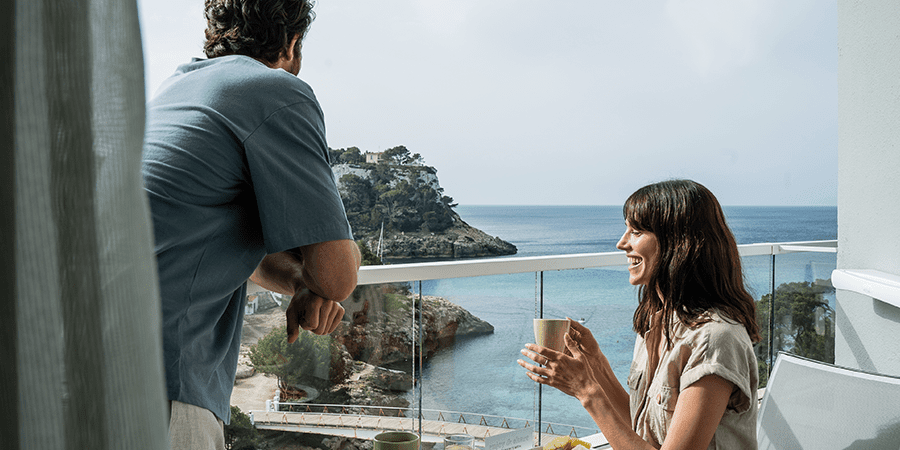 The first thing you should know is that our 3 hotels, ARTIEM Audax, ARTIEM Carlos and ARTIEM Capri, are located in privileged areas that allow you to start exploring the island from the very first minute.
Which one should you choose? That depends on what you want to do during your next holidays. If you want to wake up every day to the special sound of the waves of the Mediterranean and sip your coffee as you admire the splendid scenery of Cala Galdana, then ARTIEM Audax is the perfect hotel for you. However, if you want to stay in a strategic location that enables you to get easily to all the attractions and activities on the island, ARTIEM Carlos is the best option. It is located opposite Mahón Port, which makes it the ideal place for enjoying Menorca to the full.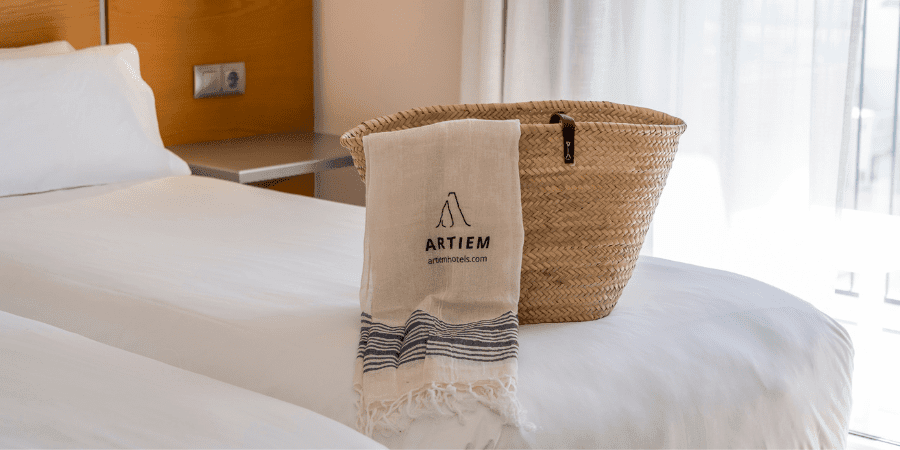 Bear in mind, however, that the island and ARTIEM also have an incredible place for city lovers. ARTIEM Capri is one of those hotels that has everything: a terrace with the best views of Mahón, a spa in which to unwind and rooms designed to help you relax.
(Insertar foto aquí)
No matter which one you choose, you should know that our hotels will allow you to break with routine and enjoy the peace you are looking for. All our hotels are designed to make you feel at home. Each tiny detail, along with our Freshpeople, will enable you to find the happiness and well-being you deserve during your stay.
ARTIEM Audax, ARTIEM Carlos and ARTIEM Capri all have a wide range of services and activities designed to guarantee the well-being of both people and the planet. Our restaurants offer a wide array of exquisite Menorcan food made with local ingredients. The choicest dishes, made responsibly using delicious, local ingredients.
If, after a long day at the beach, you feel like relaxing even more, have no worries. Our spas (Blue Spa, Sea Spa and Le Petit Spa) and gyms are waiting for you to allow you to disconnect and come back with more energy and strength than ever.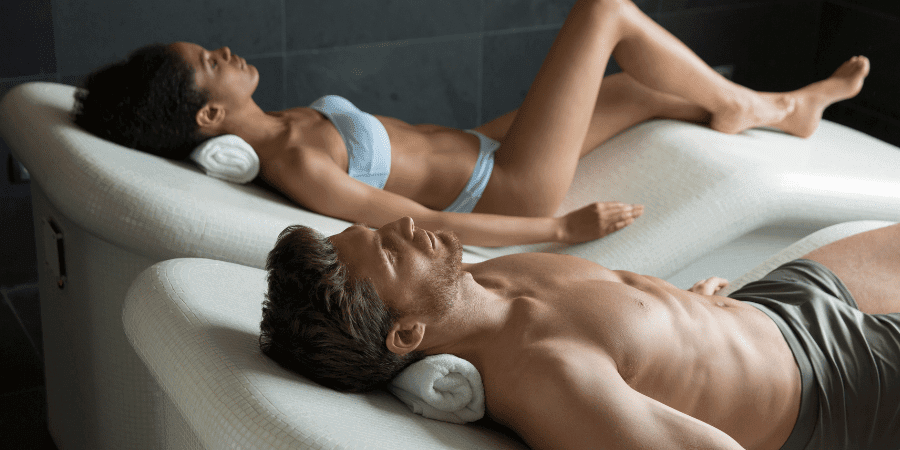 But we know you won't want to stay at our hotels all day long, and for that reason we've planned a series of outdoor activities, with expert guides who will show you the true essence of Menorca.
There are countless options to enjoy yourself in Menorca. Here are a few extra suggestions to help you plan your stay and make the most of it.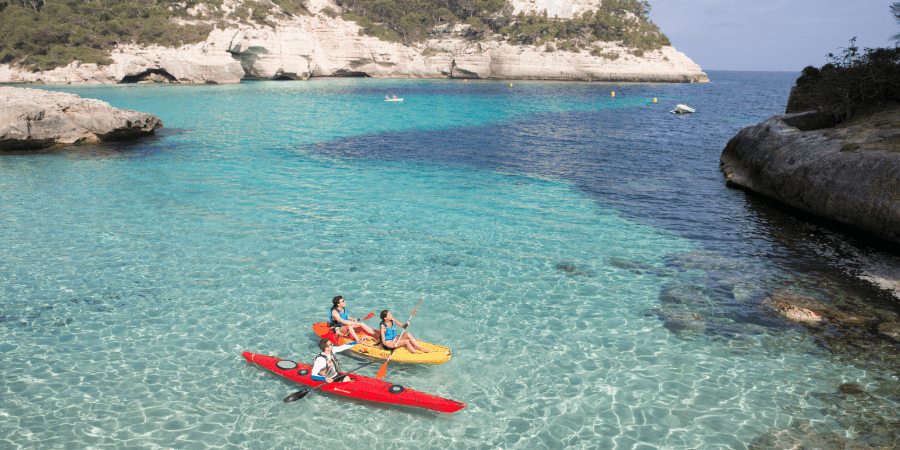 As we already mentioned, we have many surprises in store for you. The season is long, so check out our social media to keep up with the latest news. For now, we can tell you that we have completely refurbished our ARTIEM Urban Apartments, to allow you to have the chance to enjoy your apartment in Mahón and live the ARTIEM experience.
We can't wait to see you again! Both ARTIEM and Menorca are waiting to welcome you to a new and enjoyable adventure.