Discover Menorca one step at a time and find out the magic that emanates from its landscapes, its beaches, its people and its gastronomy.
Some places have an indescribable feeling that attracts you, gets into your skin and once you leave you can only think about going back. When visiting Menorca you´ll realize that this island is one of those places. You´ll feel it with just seeing its landscapes, enjoying its beaches, watching its sunsets and tasting its cuisine.

Menorca is different and special, you´ll notice it the moment you take your first step on the fine sand of its coves or on its cobblestone streets. That feeling keeps gaining weight as the days go by and you discover all the magical corners that the island hides (and there are plenty!).

Beyond the famous coves and the points of interest that everyone knows about, there are a lot of beautiful places in Menorca. Below, we sum up for you the most beautiful places on the island that almost only Menorcans know about.
Artrutx Lighthouse and its terrace to the sea
Artrutx Lighthouse is located about 8 km south of Ciutadella, in the Cap d'Artrutx. The tower, dressed with elegant white and blue stripes, crowns a stunning piece of land. Still, the best part lies at its feet: a restaurant with a breathtaking terrace that offers unique views. It is, without a doubt, the perfect place to watch the sunset and enjoy a drink contemplating the sea.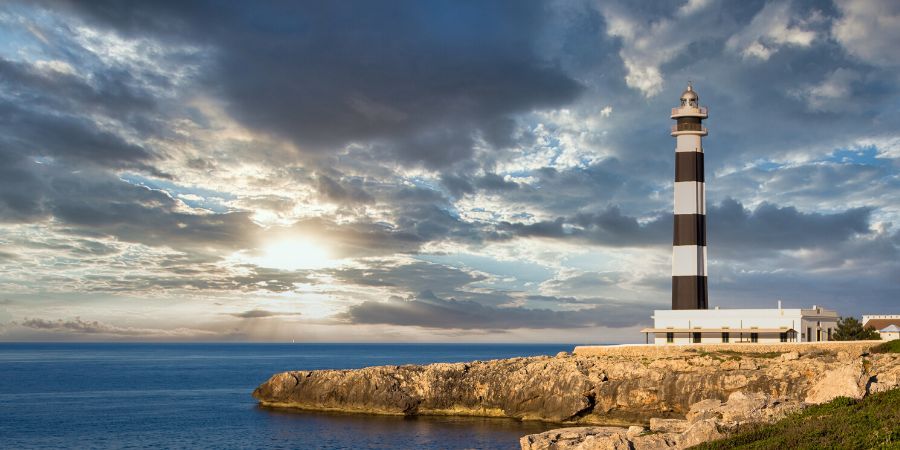 Cala Pilar´s seabed
A magical and special place away from the tourist crowds: the seabed of Cala Pilar. This virgin beach in the north of Menorca is a highly protected marine reserve where you can spot groupers, moray eels, starfish ... If you want to discover the underwater richness of the island, don´t forget to snorkel or dive in this area.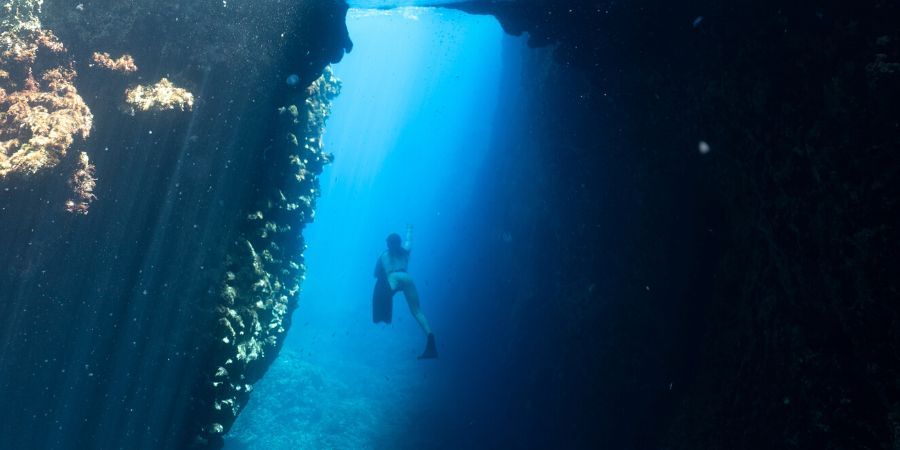 The Talayotic settlement of Son Catlar
The footprint of the Talayotic culture in Menorca is very rich, more than in any other island of the archipelago. In fact, Son Catlar, near Ciutadella on the way to Son Saura, is the largest Talayotic settlement that exists. Here you will be able to see a cyclopean wall of 900 meters, three talayots, a necropolis, towers, bastions, houses This is, undoubtedly, one of the mandatory stops when you visit Menorca.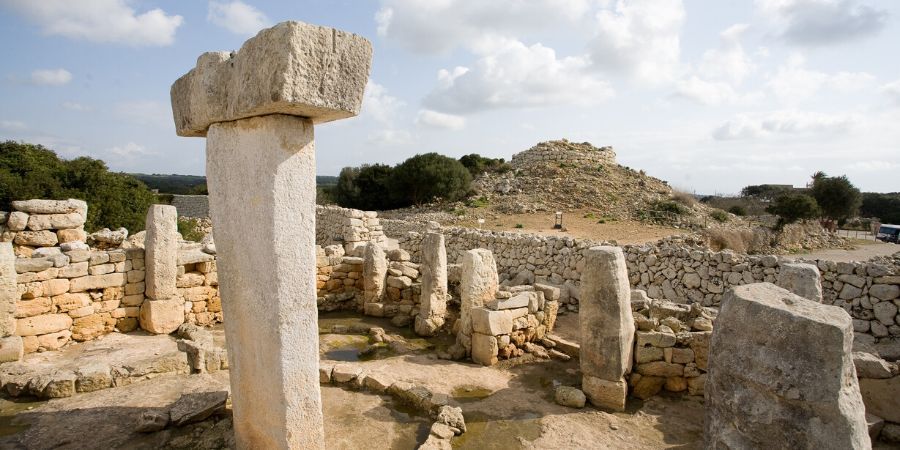 Source: Joan Mercadal
A gastronomic Paradise: El Mercat des peix
Located in Ciutadella, the Mercat des Peix (or fish market, in Spanish) is a beautiful market located in a building built in 1985. It is the best exhibition of how rich and varied the Menorcan gastronomy is: fish, seafood, fruits, vegetables, meat, sausages ... All fresh and local products. Apart from this market in Ciutadella, other of the highly recommended places to visit in Menorca is Mahón.
Both are a gastronomic and cultural spaces of great interest, either to buy fish or seafood or to enjoy on-site Menorca´s best gourmet products.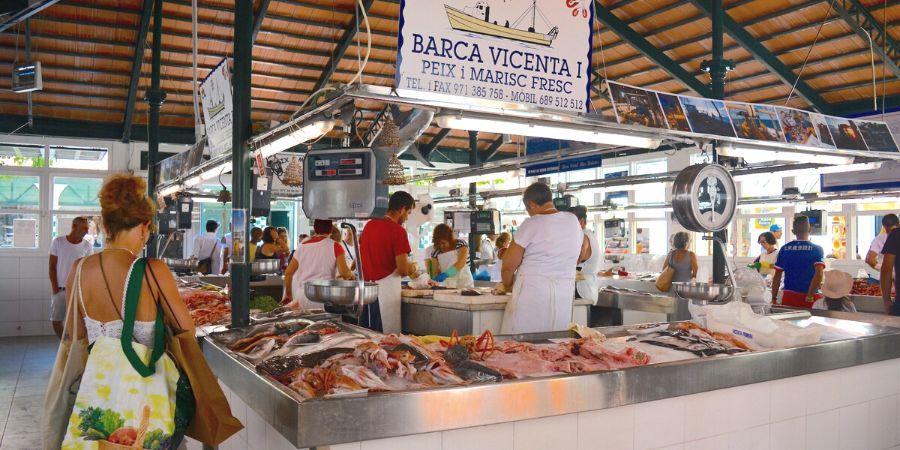 Source: www.cometemenorca.com

Cala Tortuga and Favàritx Lighthouse
North of Menorca lies a beautiful beach with a curious name: Cala Tortuga. The place receives its name from the turtles that live in the lagoon next to the beach (lagoon of Morella), although it is also known as Arenal de Morella. Here you will find 200 meters of sand and spectacular views of the iconic Faro de Favàritx. If you do not know what to do in Menorca, this is the place you want to go to get endless material for your Instagram account. Important note: access this summer is only allowed by public transport.
Cala Viola, near Cavalleria Lighthouse
Cala Viola is a hidden treasure that doesn´t appear on maps: remote, intact, with crystal clear water and a very comfortable access. It is ideal to enjoy the sun and its surrounding nature! In addition, it is very close to Cavalleria lighthouse so you can use the visit to the north of the island to explore the whole area.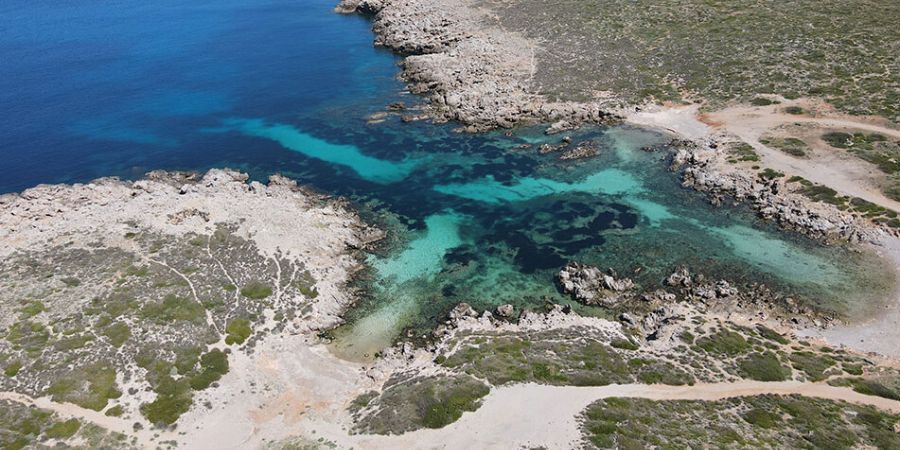 Source: www.calasenmenorca.com
Es Mercadal and its markets
If you´re wondering what to do in Menorca, in this small inland town you´ll find numerous markets and fairs throughout the year. During summer, for example, the "Agriculture, food and artisan summer market" takes place every Thursday from June 1st to September 31st between 7:00 pm and 10:00 pm. The "Summer Agriculture and food Market" is also very interesting. You´ll find it every Monday from June 1st to September 31st from 7:00 pm to 11:00 pm.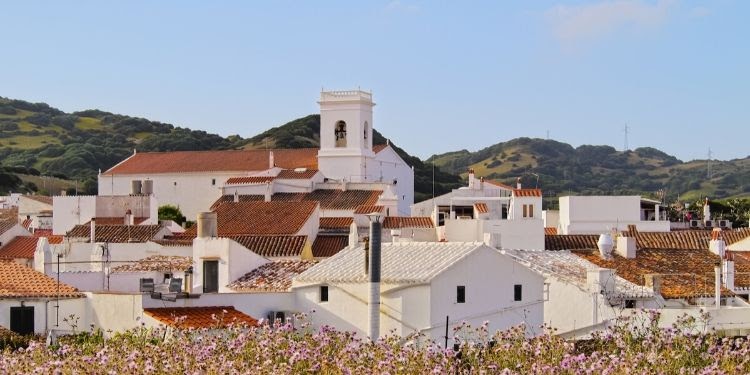 Fornells, the traditional fishing village
Fornells keeps the tradition of fishing alive and, therefore, locals are well known experts in the preparation of fish and shellfish. You can't leave this town without tasting their famous lobster stew. Since you´re there, don´t hesitate to take a walk through the town, the port and the Tower of Fornells, which dates from the nineteenth century.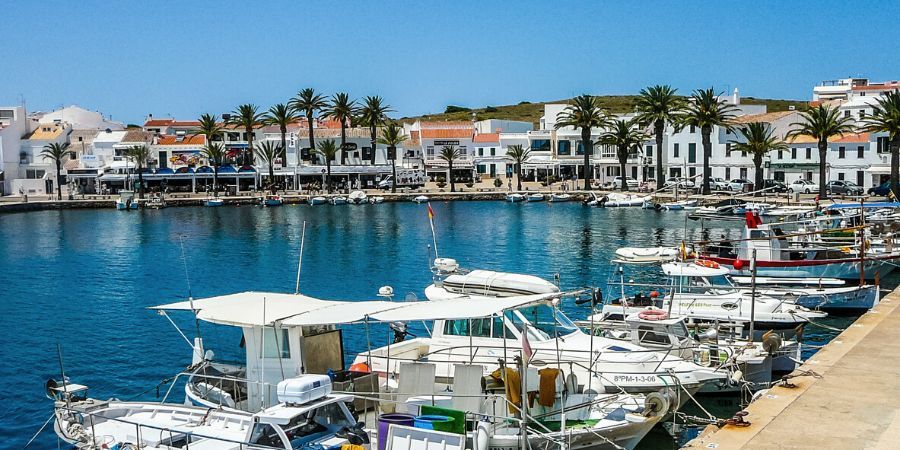 Get ready to visit Menorca and discover an island that will occupy a very special place in your memory and in your heart. You´ll realize that every spot is pure magic.