ARTIEM has once again been awarded the Great Place To Work certification. Freshpeople are our greatest asset and their well-being and happiness are our priority. It makes us very happy to know that for our people, ARTIEM is the best place to work.
The ARTIEM culture and values are naturally reflected in the relations that bind us to our staff. That's why we are a Great Place to Work for the 10th year in a row!
True to the philosophy that forms part of our DNA, we at ARTIEM consider that people are our cornerstone and our staff is our greatest asset. For that reason, they matter to us and we take responsibility for promoting their welfare and happiness.
And for the result to be recognised and certified by our Freshpeople and by the prestigious company Great Place To Work makes us very happy!
Of course, it fills us with pride to know that our people consider that working at ARTIEM means being in one of the greatest workplaces in the country.
What is Great Place To Work?
The reputed consultant Great Place To Work, with more than 30 years of experience distinguishing the best workplaces across the world, is a leader in identifying and certifying Great Places to Work and accredits organisations with a high-trust, high-performance culture, helping them to become Great Places to Work.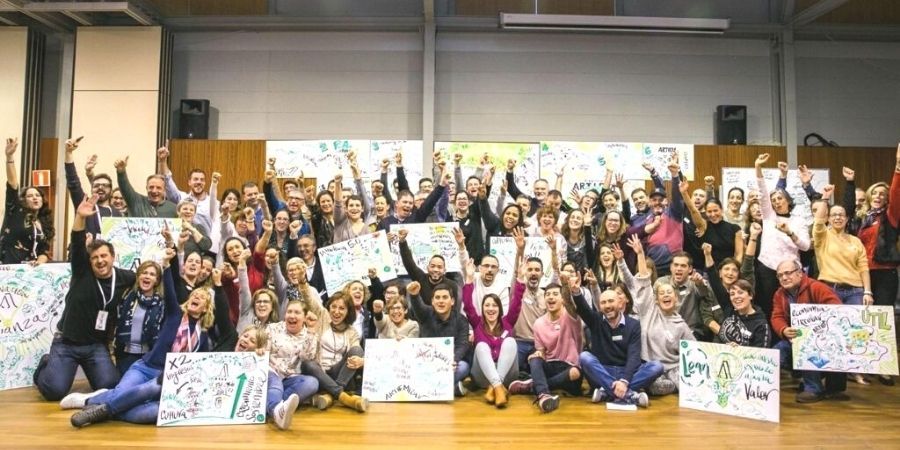 What we like most about the Great Place To Work certification is how we got it, and it is thanks to our Freshpeople! All the members of our staff evaluate and rate our performance in an anonymous questionnaire drafted every year by GPTW. This is the way in which to measure whether organisations are really good places to work: by listening to and analysing the opinions of their employees.
ARTIEM's mission is to ensure everyone's happiness
Winning the Best Workplace award in Spain again defines us as an excellent place to work in an atmosphere of trust, satisfaction and enjoyment for all those of us who form part of the team. A big happy family that is also competent and efficient. It is no wonder that the best-kept secret to continue to achieve this award year after year is ensuring the happiness of our Freshpeople.
People are our greatest asset. As Gabriela Aliaga, our People and Well-being Director, points out, at ARTIEM we adapt to the needs of each person and seek mutual support from our colleagues to ensure everyone's well-being. Well-being that goes beyond the job, thanks to different initiatives such as organising sporty and healthy activities, monthly newsletters with advice, organising prizes and special mentions at amusing parties, the "Fresh Voucher" which gives access to the spa or training in personal and professional development, among others.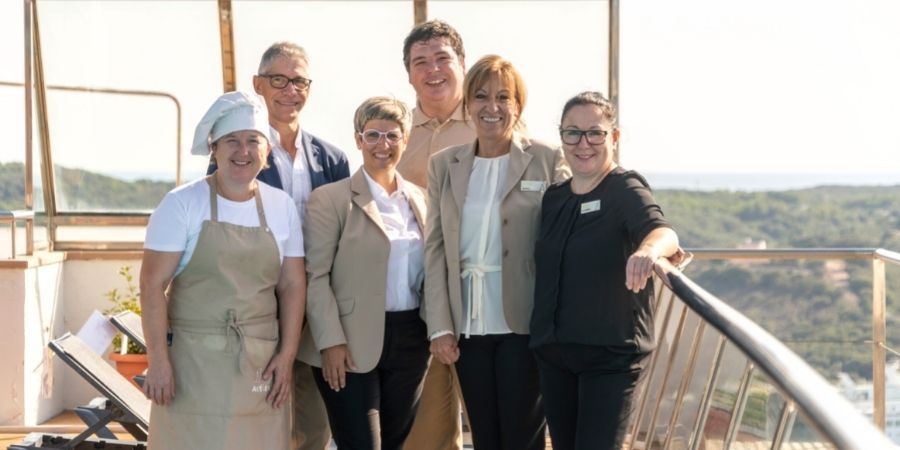 In addition, we have been working for many years on the digitalisation of our processes, not only to offer users an optimal experience but with the aim of making work and day-to-day routines at ARTIEM easier for our Freshpeople. To make work less difficult and allow our people to be happier! Placing our staff at the centre and paying special attention to their needs is what makes ARTIEM a Great Place To Work.
Furthermore, for ARTIEM Hotels' CEO and the head of this great family, Pepe Díaz Montañés, happiness is "being part of a project that is inspiring, innovative, motivational, aspirational and above all, fresh. A project made up of people like us, who, day by day, strive to grow, improve and learn, gladly and with a smile on our faces, happy in the knowledge that we are responsible for running these hotels". Because all of us at ARTIEM know that what really moves the world is the search for happiness.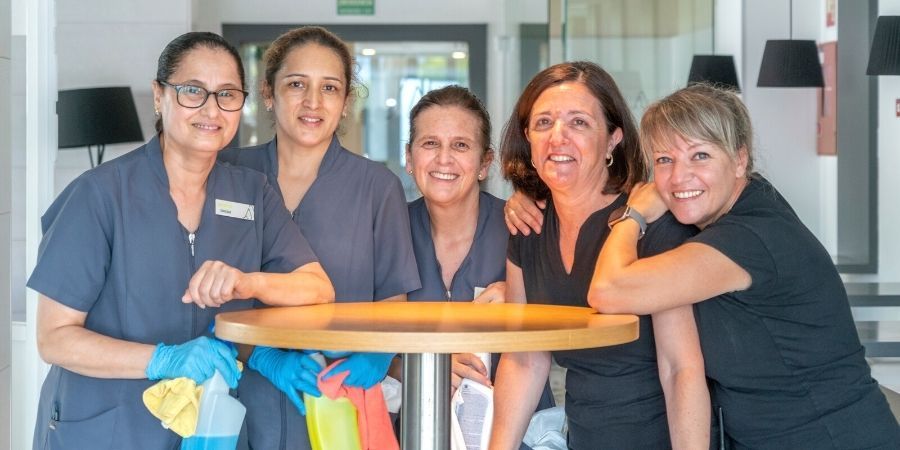 We believe that the environment and society, too, deserve to be happy, and for that reason, they play a major role in our work. In this context, we at ARTIEM Hotels do all we can to achieve this: through activities with groups and foundations, training for disabled persons on our premises, seeking opportunities for job placements or initiatives like "The Solidarity Room". Partnerships such as those go beyond the projects promoted by our Freshpeople, and are focused on well-being based on personal growth.
Working at ARTIEM, a Great Place To Work
ARTIEM Hotels is considered one of the greatest places to work in Spain!
ARTIEM has achieved this distinction in the "Businesses with 50-500 employees" category, as we number almost 200 happy, cheerful, motivated persons who strive every day to share our well-being with our guests. We have been doing this in Menorca since 1974, in Madrid since 2015 and in Asturias since 2018.
We at ARTIEM have no doubt: the happiness of our employees is what makes us great.
What about you?
Are you a committed person who is concerned about people and the environment, loves working as part of a team and wants to enjoy your work? Work at ARTIEM. Join one of the Great Places To Work in Spain, so that together, we can help create a happier world.