If you're looking for hotels in the centre of Mahón with spectacular views and a relaxing spa that are open year round, we have what you're looking for. Also, you can explore a city that has a lot to offer.
Choosing a hotel with views in Mahón brings you even closer to Menorca where history, culture and leisure reign. And in both the capital and its surroundings, you can find museums, archaeological remains, art galleries, interesting places, landscapes and restaurants where you can discover Mallorcan cuisine. There's a lot more than just the beach; Menorca's coast is unbeatable.
The capital is a good place to start the trip if you're interested in diving into Menorca's history. Settling there and reserving a hotel in the centre of Mahón will help you move easily around the island and get to all of the interesting locations in just a few minutes. And, at the end of the day, you'll be closer to restaurants and bars for a relaxing drink.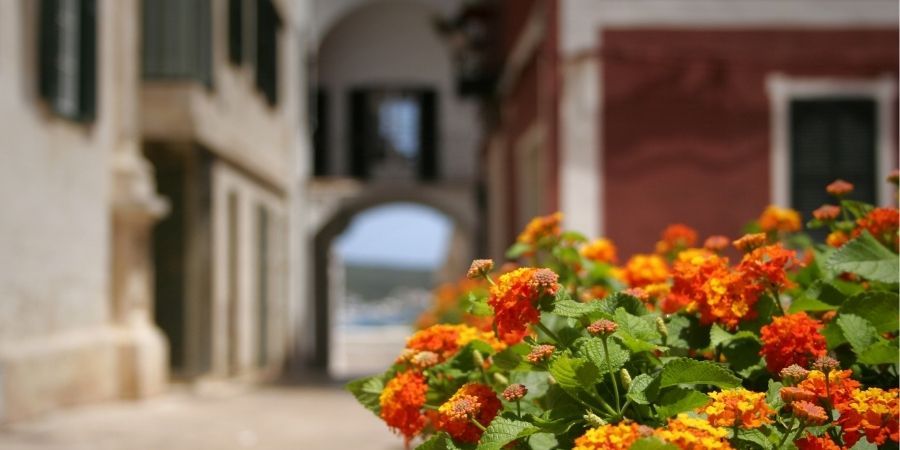 ARTIEM Capri: your hotel with views in Mahón
On an island as beautiful as Menorca, being able to see landscapes from your hotel is a major advantage. If you stay at ARTIEM Capri, you will be able to enjoy the most spectacular views of the entire city; you will also be able to relax and recharge after an exciting day of tourism around the island.
Hotels with views of Menorca: enjoy Le Petit Spa
At ARTIEM Capri, we have a rooftop converted into a place where you can sit and enjoy the city's rooftops and sunsets. It's a magical experience. And to make it even more special, you can enter Le Petit SPA, the hotel's spa that has a pool, jacuzzi, sauna and many different treatments. Surrounded by glass that lets you see outside, you can also see Mahon's skyline from the spa.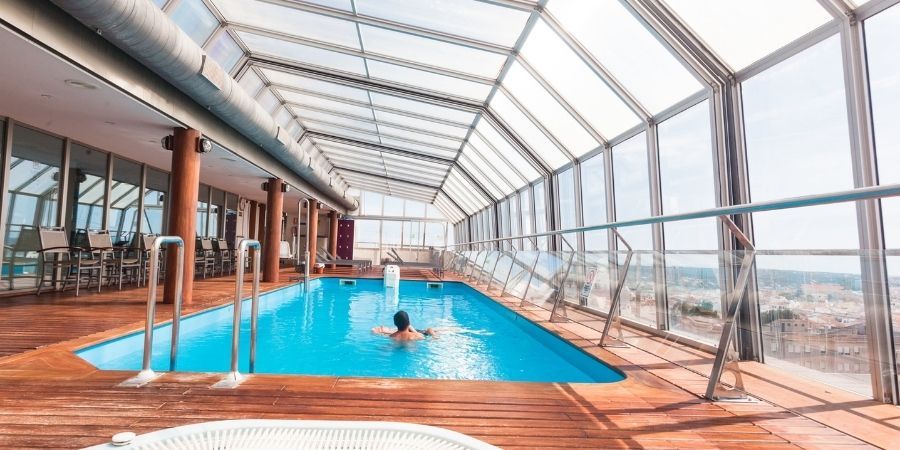 Mahón's port is one of the most interesting places on the island. And it's considered one of the best natural ports in the world and was heavily desired by foreign armies that arrived to conquer it.
ARTIEM Capri is located close to Mahón's port with views of Menorca's sea. Located just 5km from the coast, you can't miss La Mola o Fortaleza de Isabel II, one of Europe's biggest fortresses from the nineteenth century and, in the middle of the harbour on an island, the Lazaretto enclosure, which was built to protect the city against diseases carried by arriving ships.
Mahón's centre boasts a large history; the city was home to Punics, Romans, Arabs, Christians, English and many hoards of pirates and smugglers. The most important monuments are found on the old site of Mahón, where the church of Santa María, the Town Hall with a clock brought by the English governor Richard Kane, the main building of Guardia with its special colour and, very close by, the convent of El Carme are all located.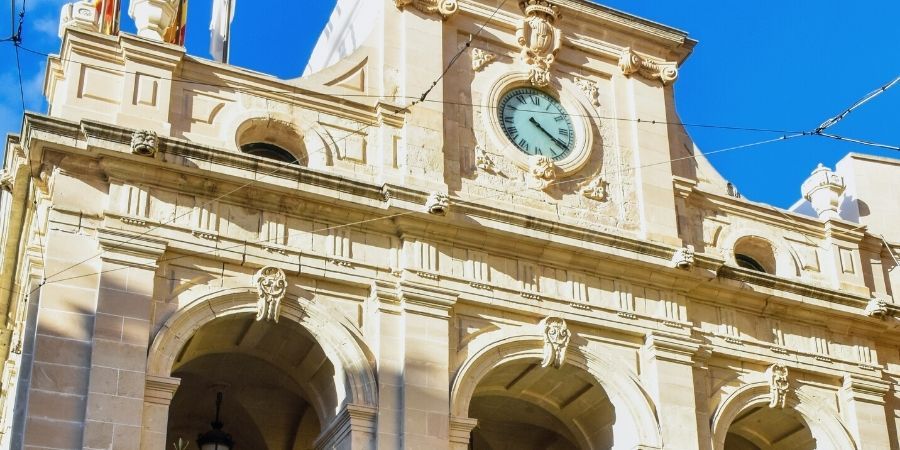 The Green: a place just like home
During the day, you can go to The Green, a space to rest, meet people and have a drink - all while feeling at home. The Green is a warm, special and cosy place to disconnect and relax; you can also use it to share experiences with other freshpeople and meet travellers and people just like you.
You can comfortably work from The Green and enjoy our playlist with good music or have a snack at any time. If you are lucky enough to work remotely, we encourage you to take advantage of ARTIEM Capri and The Green to have informal meetings or bring your laptop and get to work. Big tables with outlets, free and high-speed WiFI and natural light await you.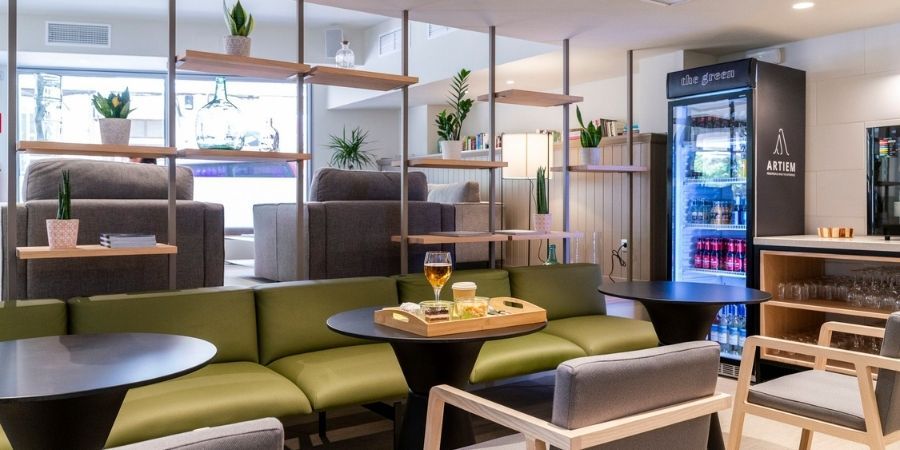 ARTIEM Capri brings you closer to the heritage and history of Mahón and the immensity of its coastline from its rooftop terrace. We also offer a healthy experience that begins in the morning, with our Healthy & Detox Breakfast, and recently squeezed juice and meals made in our Show Cooking: fresh, healthy and seasonal products so you can discover new flavours and places. Also, you can stay in our apartments in the historic center of Mahon.
As you can see, choosing a hotel in central Mahón offers you the possibility of discovering another side of an island full of history, culture and leisure for all tastes. Dare to explore an unknown and interesting Menorca. You'll fall in love!