Discover autumn's beauty in Madrid with ARTIEM Hotels: Parks, riotous colour and unique experiences.
Autumn in Madrid is a season when nature dresses up in fiery colours and the weather is perfect for an outdoor stroll. The city's parks become true oases of beauty and tranquillity. In this article, we offer you a guide to Madrid's best parks, so you can make the most of autumn. Moreover, by visiting us at ARTIEM Madrid, you'll have an unforgettable time in the Spanish capital.
El Capricho Park
Located in the heart of the city, El Capricho Park is a uniquely designed landscaped gem that comes alive in autumn's ochre and golden hues. Its cobbled paths invite you to lose yourself among centuries-old trees and charming fountains. It is the perfect spot if you are seeking calm and a nature experience right in the city's heart.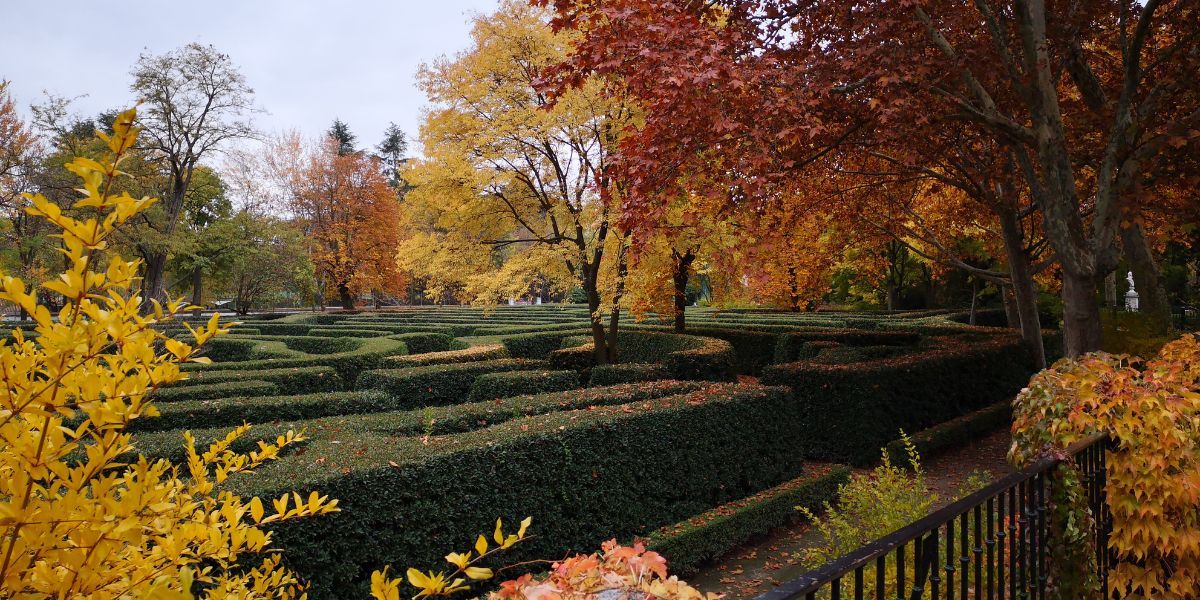 El Retiro Park
El Retiro Park is famous for its majestic pond offering a unique experience with its row boats and the chance to take in panoramic views from the water. You also have its emblematic Crystal Palace, blending nature and culture. The century-old trees are clothed in reds and yellows, creating a magical atmosphere for a stroll or even a picnic. Enjoy the calm with which this iconic Madrid park is imbued during this season, and join in the cultural and artistic activities that are often held in the park.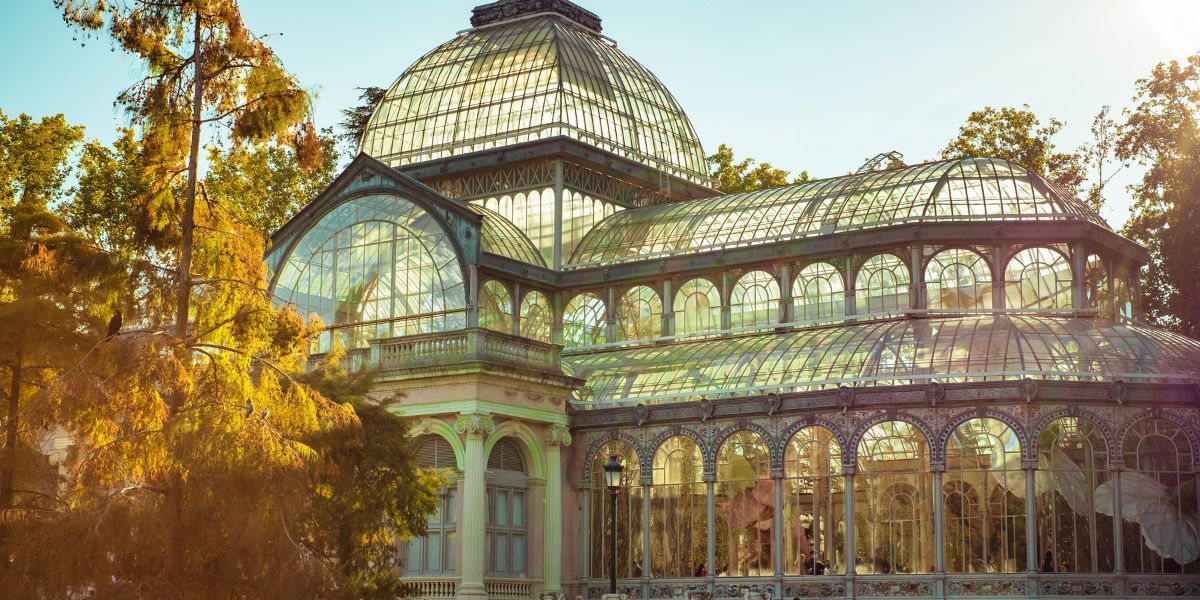 Casa de Campo
Casa de Campo is Madrid's largest park. In autumn it transforms into a true paradise for nature lovers, inviting you to take long walks and bike rides. It also offers a wide variety of outdoor activities such as hiking, cycling, a zoo and a cable car that provides breathtaking panoramic views of the city.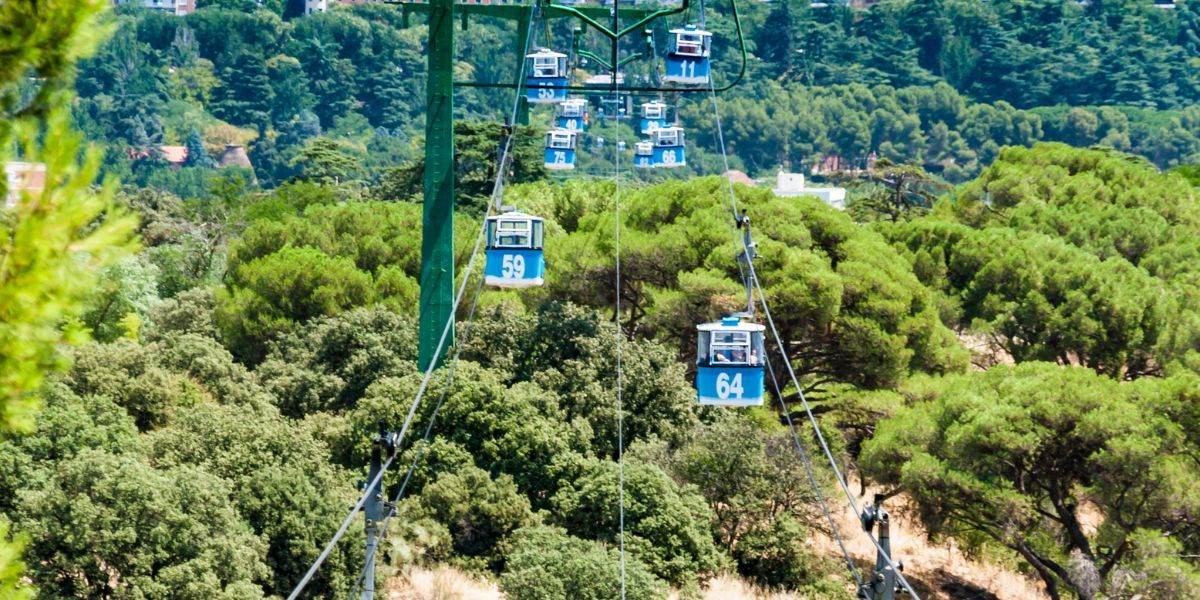 El Oeste Park
El Oeste, or Western Park, located near the Temple of Debod, does not just offer unique views of the city and the majestic Royal Palace, but also a full experience for the whole family. With gardens, fountains and play areas, it is a perfect spot to relax and enjoy nature. Furthermore, this park harbours many hidden corners waiting to be discovered, adding a touch of mystery and charm to your visit.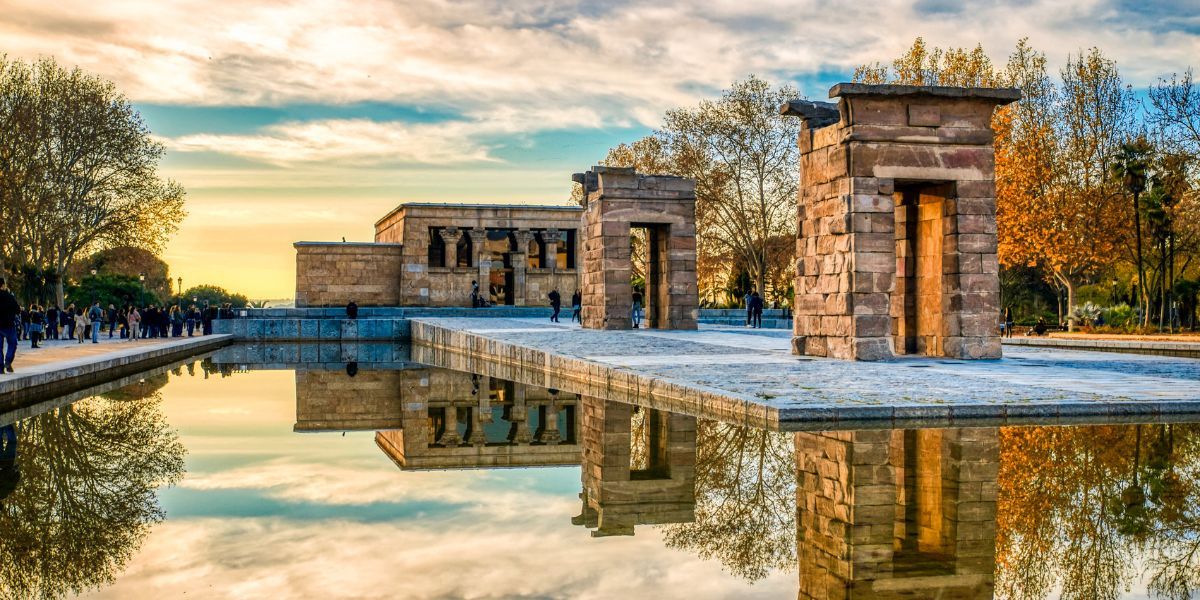 Quinta de los Molinos Park
Quinta de los Molinos is a historic garden and, although famous for its almond blossoms in spring, in this season it displays a phenomenal palette of autumnal colours. Its trees and flowers create a unique atmosphere for a stroll to enjoy nature at its best.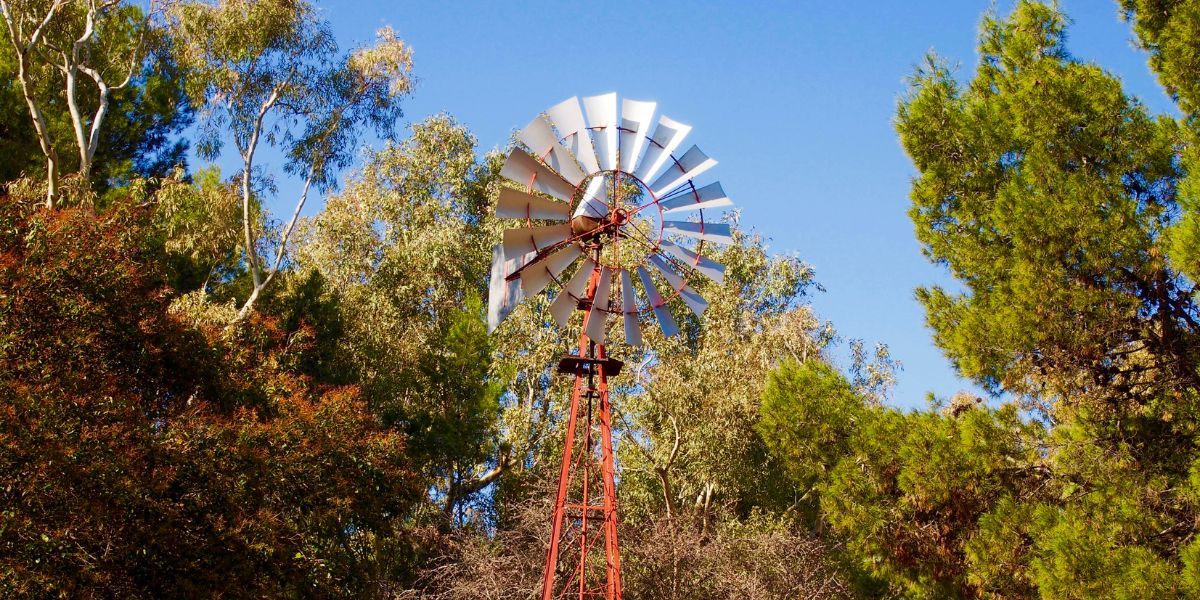 Juan Carlos I Park
Juan Carlos I Park is one of Madrid's largest green spaces, which in autumn puts on a colourful show. As well as its lakes and gardens, it hosts art exhibitions and sports facilities. It is the ideal spot to combine the tranquillity of nature with cultural and sporting experiences.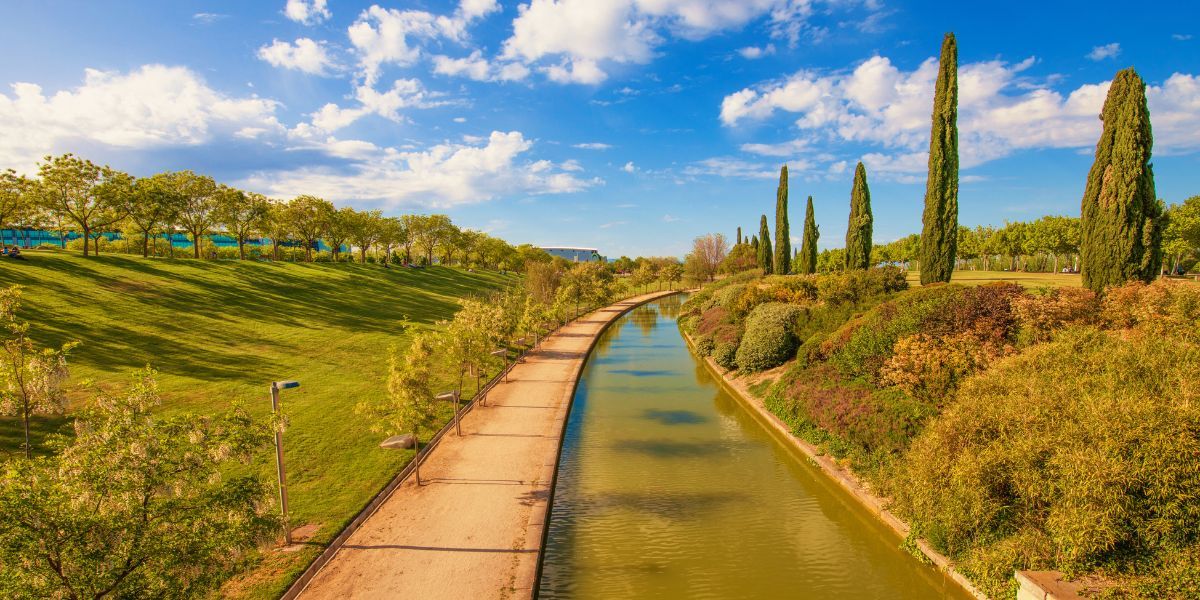 Berlin Park
Famous for its butterfly-shaped design and its large mural of pieces of the Berlin Wall, Berlin Park is a unique corner of the city. In autumn, this park takes on a special charm with its trees decked in the season's characteristic colours, creating an enchanting atmosphere.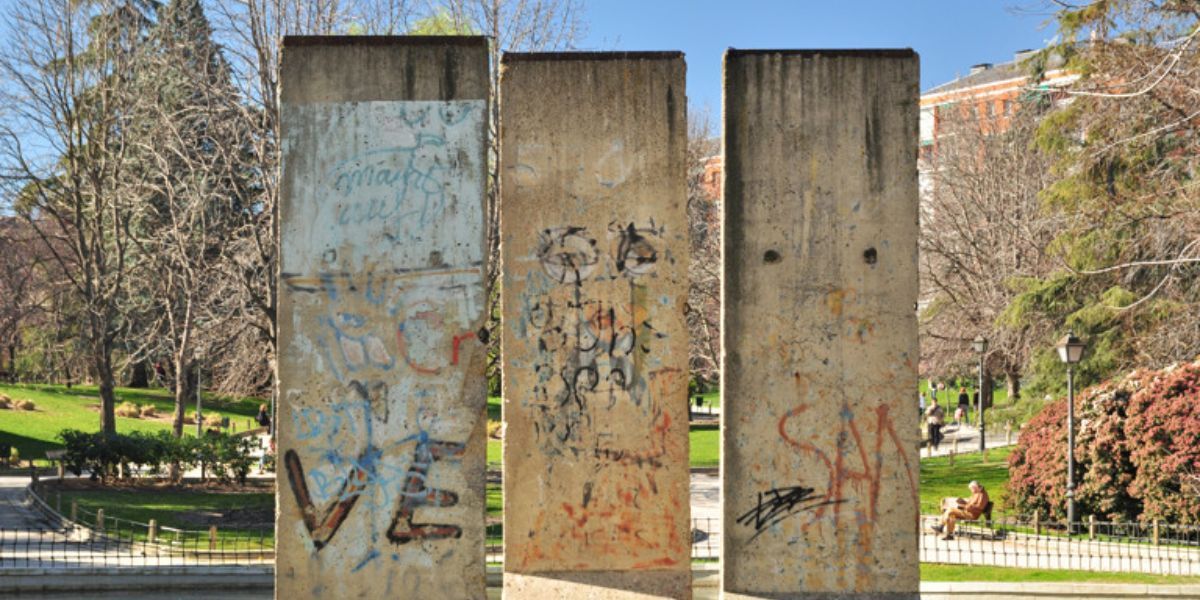 Siete Tetas Park (Tío Pío Hill)
Siete Tetas Park (Tío Pío Hill) is another must-see in Madrid. It offers breathtaking views of the city from its hills. In autumn, the Siete Tetas are suffused in warm tones, creating a unique landscape for relaxing and having a picnic. It is a popular spot for locals to unwind and enjoy the calm that nature provides. It is also one of the places where people come especially to watch the spectacular sunset over the city.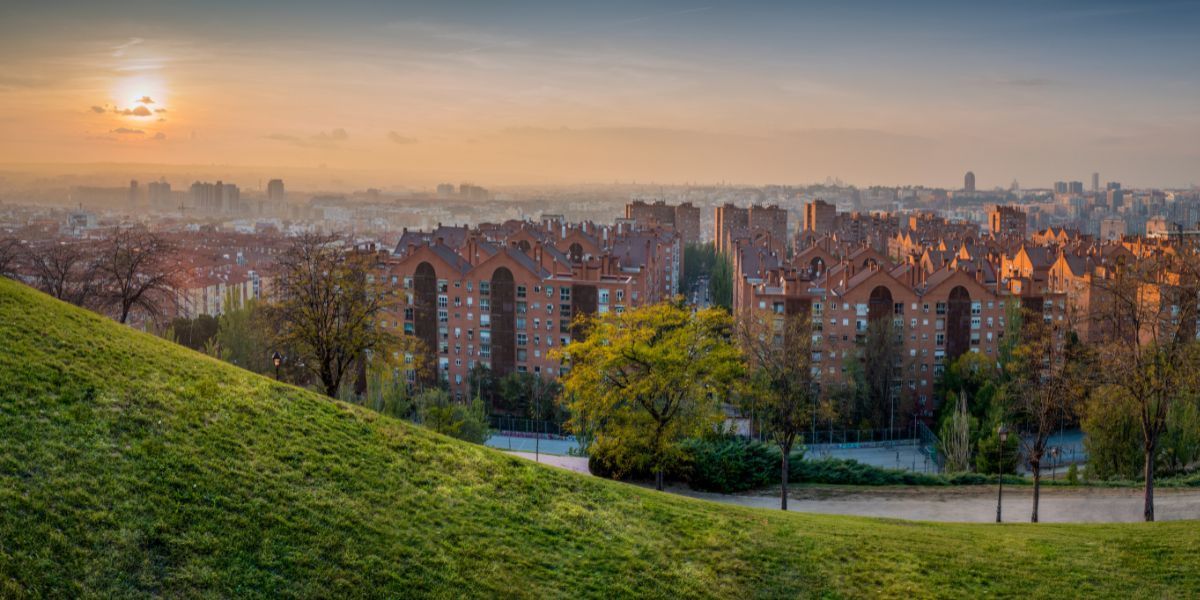 Lineal del Manzanares Park
This park stretches along the Manzanares River and in autumn becomes a haven of tranquillity. Its green areas, walking and cycling trails are ideal for enjoying the outdoors.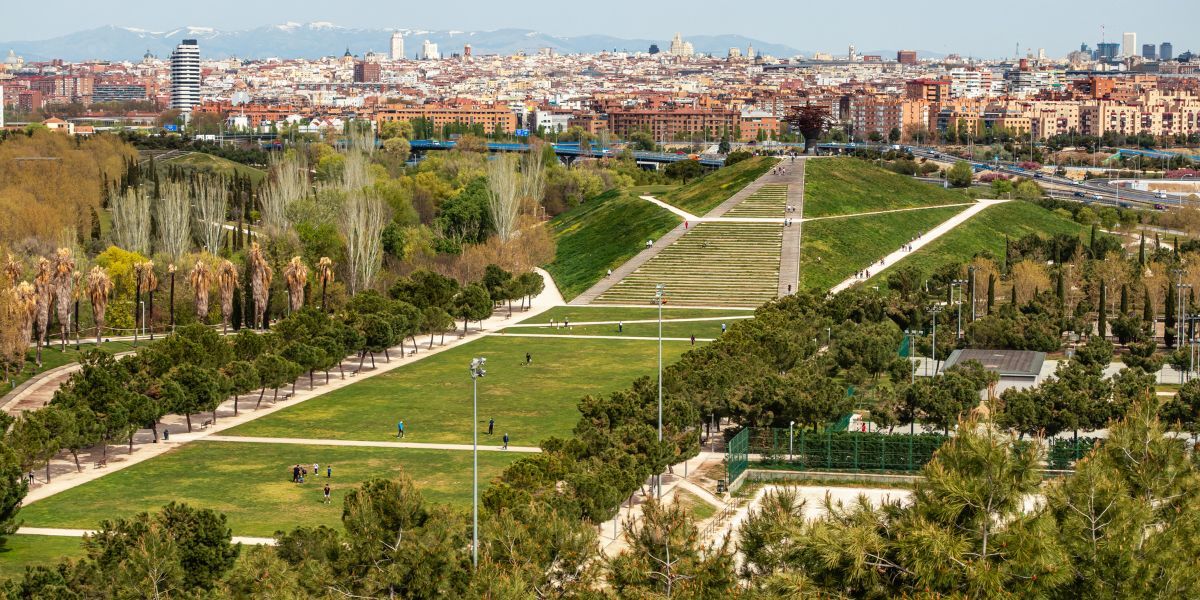 Eva Duarte de Perón Park
This park, located in the Chamartín district, offers playgrounds, fountains and spacious green areas. In autumn, it becomes a haven of peace where you can breathe in nature in the midst of the city. Its autumnal tones give this space a special charm.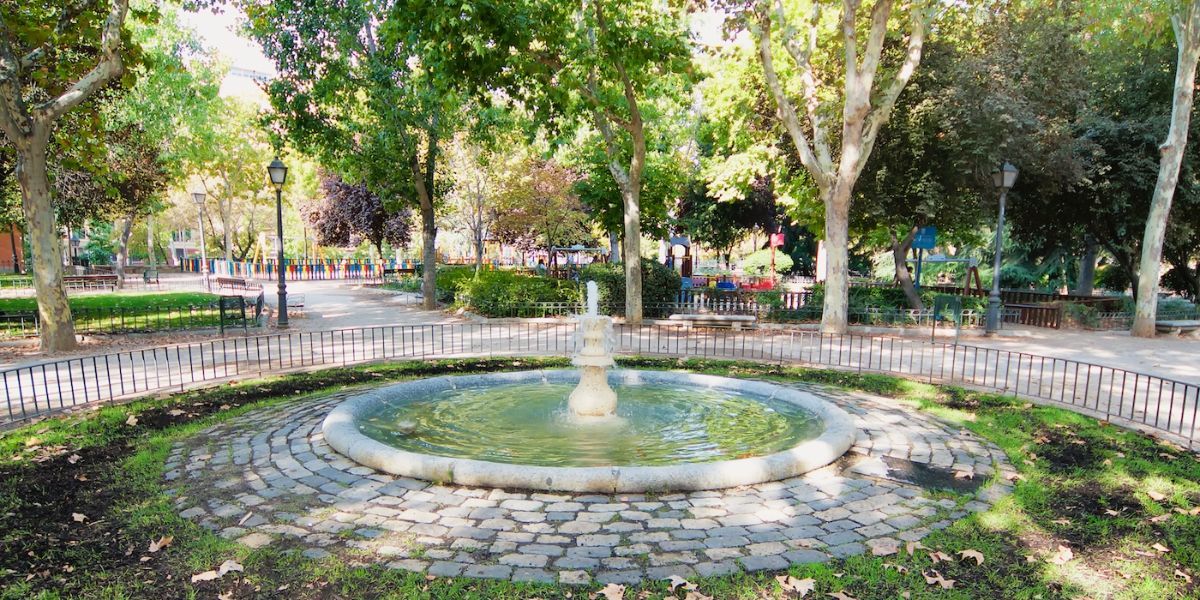 Madrid Río Park
Madrid Río Park, on the banks of the Manzanares River, combines nature and relaxation superbly. Offering extensive trails, green spaces and various sports facilities, it is an ideal destination for nature lovers and outdoor sports enthusiasts. It also offers spaces for family fun, with children's playgrounds and play areas. This urban oasis, frequented by locals in autumn, offers a serene, relaxed atmosphere in the city's heart. Boasting iconic historical spans, like King's and Toledo bridges, the park seamlessly integrates natural and urban settings, offering direct access to shopping areas and restaurants. Madrid Río Park is a place where you can enjoy nature, sport and community right in Madrid's heart.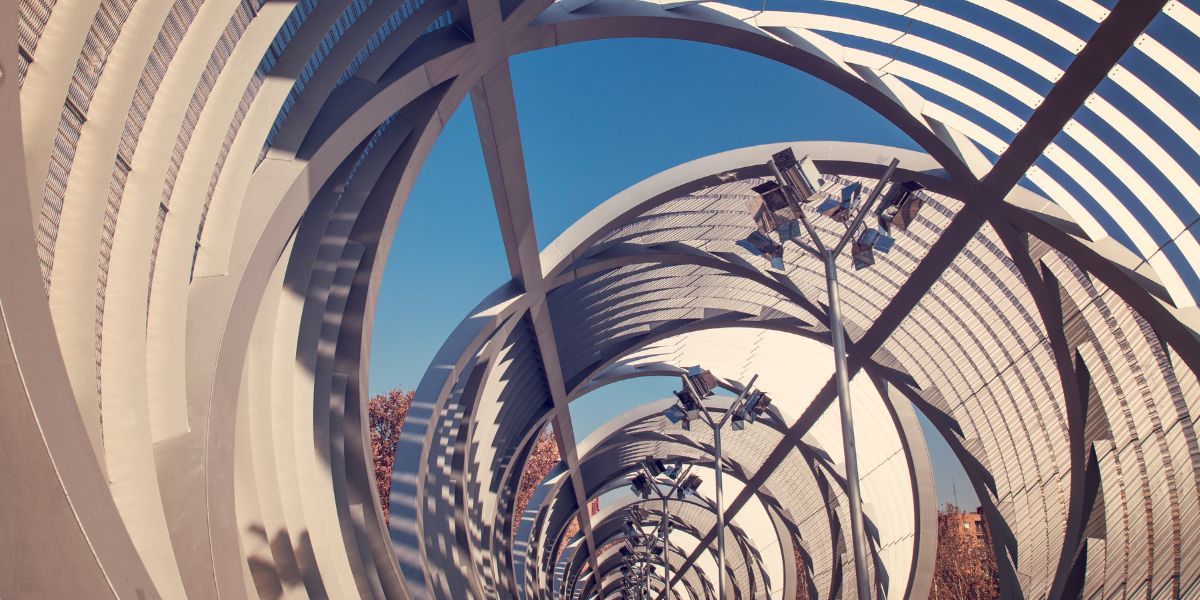 Discover autumn in Madrid with ARTIEM Hotels
For a unique experience in Madrid during the autumn, ARTIEM Madrid offers you exceptional accommodation. This hotel offers you the comfort and convenience you need to explore all the Spanish capital's charms. What is more, our commitment to sustainability and wellness lets you enjoy your stay while remaining responsible and aware.