Are you planning on visiting Madrid? Use your free time to enjoy all the shows that will be held this fall in the capital. Check out our wide list of events in Madrid and enjoy!
Madrid's autumn theatre schedule is back after the end of summer. Art and culture have kickstarted the school year by taking down old posters to make way for everything that is to come in the coming months: theatre, musicals, concerts, exhibitions and more.
And plans in Madrid never disappoint. If there's something that makes the capital stand out, it's the diverse and abundant cultural offerings. If you're visiting Madrid for business or you've planned a short getaway, take advantage of your free time to enjoy Madrid's autumn shows. You have everything: international music and jazz festivals, tributes to the architect Sabatini and the Mexican tradition of the Day of the Dead. There are so many choices at your fingertips.
Cultural plans in Madrid: 7 ideas for autumn
ARTIEM Madrid offers some of the best shows that you can see this autumn in the city:
Grease: The Musical
If there's a musical phenomenon that brings together all generations, adults and children, it's Grease. 2021 marks 50 years since its original premiere in Chicago and to commemorate this date, the show is returning to the Nuevo Teatro Alcalá. With a new production and innovative set from the creators of Billy Elliott, make sure to buy your ticket now and choose between the many showtimes until the end of the year.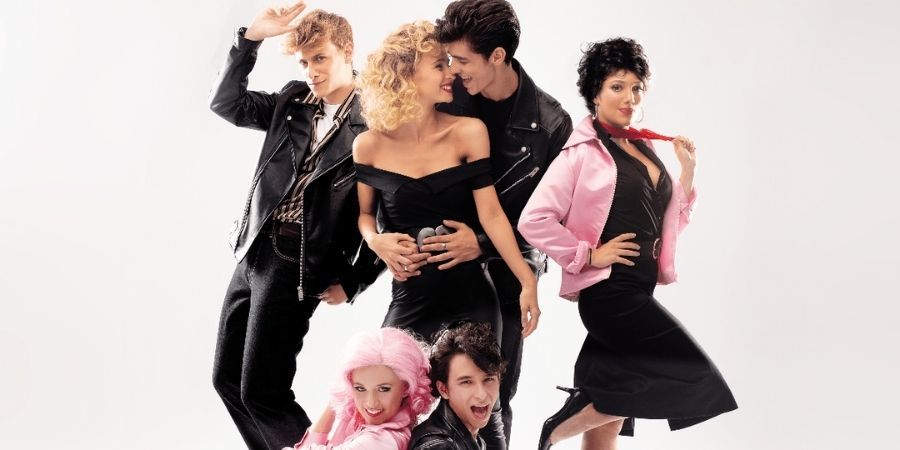 Source: Madrid Es Teatro
Celebrating Sabatini's Year
Francisco Sabatini, architect and engineer, was a key figure in the development and layout of Madrid. Some of the most emblematic monuments are named for him, such as the Puerta de Alcalá and the Palacio de Godoy. 2021 marks the three hundredth anniversary of his birth and to honour him, there's a series of interesting events. One example is the specific exhibits to get to know his work in depth and the exhibition "Sabatini's Madrid" which you can visit until 30 January 2022.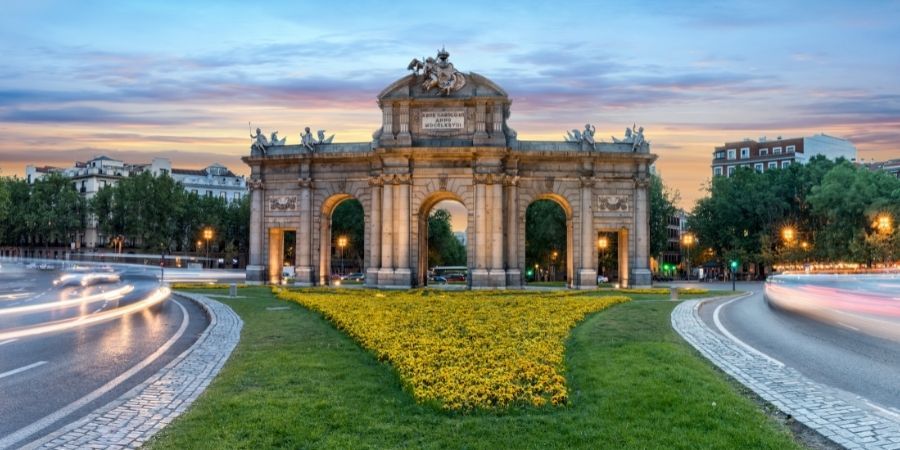 International Jazz Festival in Madrid
If you love jazz, get ready: Madrid's autumn concerts will honour this musical style. JazzMadrid is a can't-miss event for lovers of live music. From 2 to 30 November, there's a wide range of events like concerts, films, conferences and events focusing on local jazz. Musicians like Charles Lloyd, Kenny Garrett, Carmen París, Jorge Pardo or the Banda Sinfónica Municipal are all featured during this stimulating experience.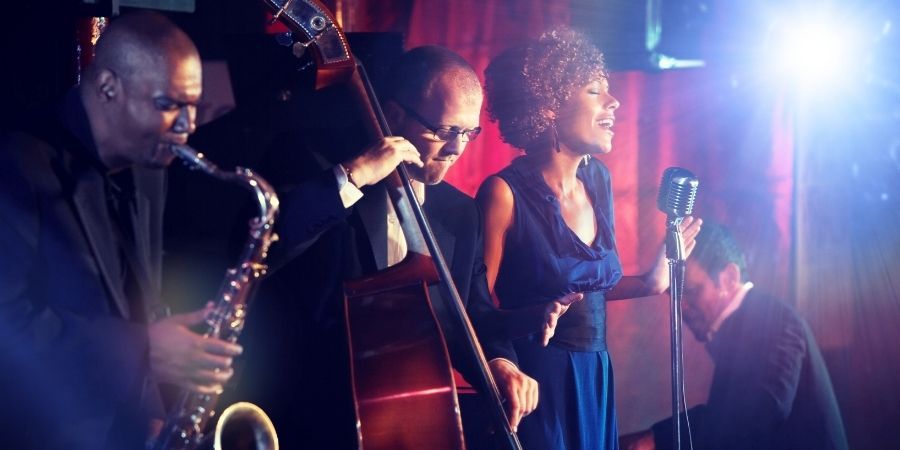 A cabaret at IFEMA
Bacanal is a different, fun and bold show; you can visit the cabaret to see different performances until 12 December. With Lucifer himself as the master of ceremonies, theatre, circus, dance and music come together in a live and original show from the producers of the Circo de los Horrores. If you want to surprise your companion with a daring night out, Bacanal's cabaret is the best option.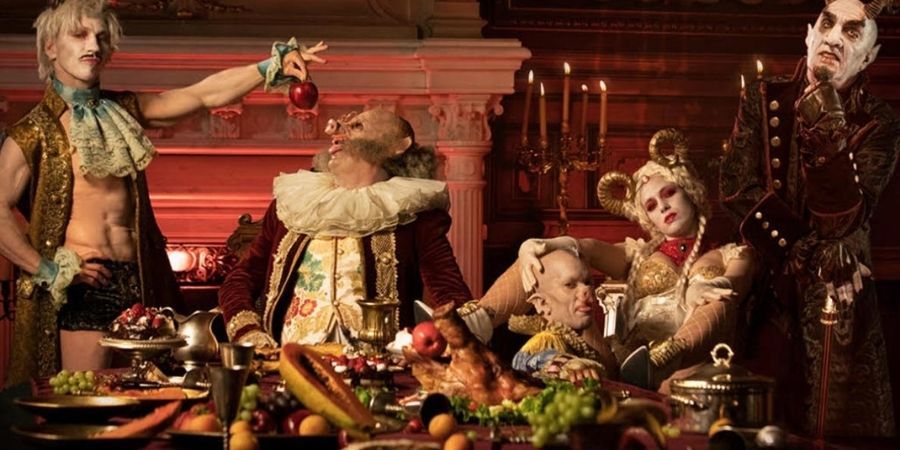 Source: Ifema
Visit the Altar of the Dead
La Casa de México in Spain celebrates el Dia de los Muertos in style. It's a colourful tradition that is displayed outside, decorated with skulls made of reeds and bamboo. Inside, you can visit the Altar of the Dead on the lobby's stairs, with garlands of paper flowers. It's a visual spectacle where you can learn about the rich traditions and customs of Mexican culture. You can visit until 14 November from 10:00 am. to 10:00 pm.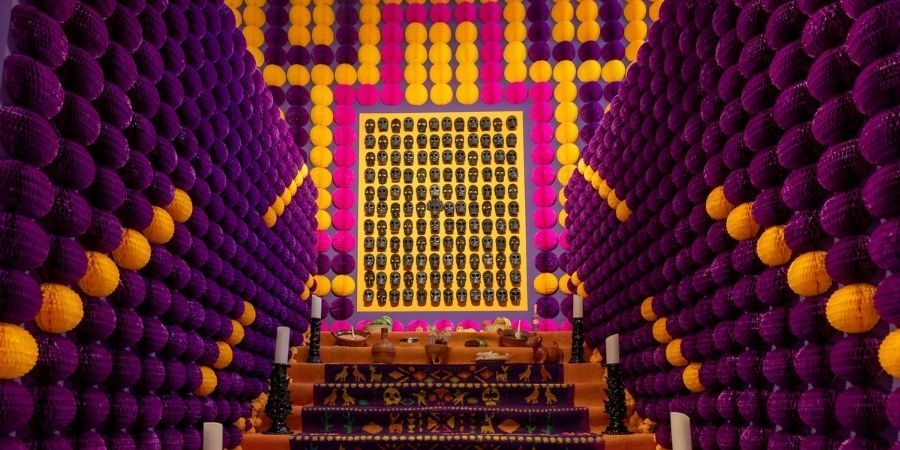 Source: Es Traveler
Dani Martín in concert
Surely our readers miss El Canto del Loco; Dani Martín, the singer of the now-disbanded group, is returning to tour alone with "Qué caro es el tiempo", his latest show. He will sing a few versions of his group's famous hits, so it's a priceless experience for longtime fans. He will perform five concerts at the WiZink Center on the following days: 26 and 27 November; 18, 19 and 29 December.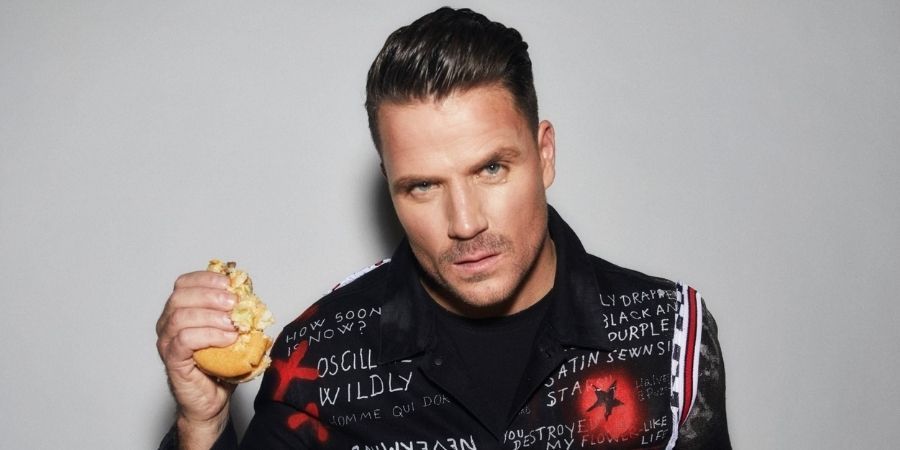 Source: Sony Music
Relive the story of Tina Turner
Musicals are an important part of leisure and shows in Madrid and that's why we can't recommend just one! In addition to Grease, you can attend Tina, the Musical, the story of one of the biggest musical stars in the US. You can see her most famous songs live, learn about her story of survival and fall further in love with her songs. At the moment, the show is open until 12 January 2022, so you have time to pick the date that works best for you.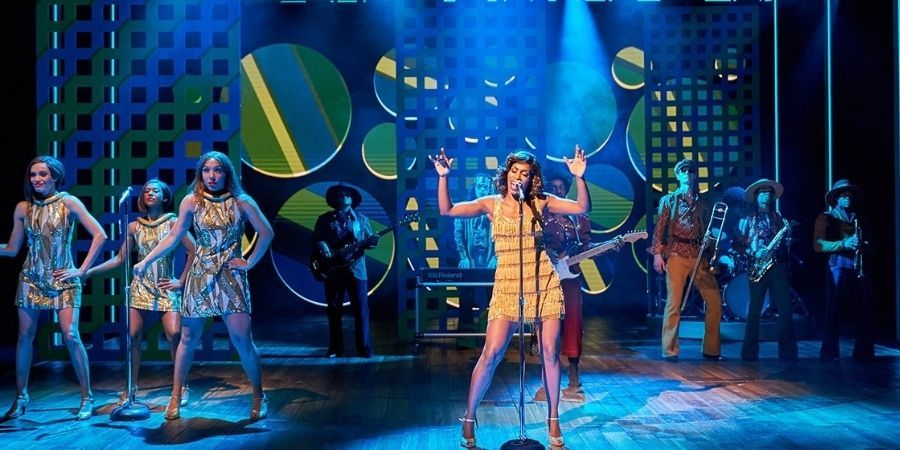 Source: El Corte Inglés
As you can see, Madrid boasts many options for Autumn 2021. If you're planning on visiting the city, ARTIEM Madrid would love to host you and recommend the best plans to make the most of your trip. For example, enjoy the Gastro Xperience centenaria: an opportunity to get to know the restaurants in Madrid with more than 100 years of history, accompanied by anecdotes, interesting facts, and details. Stay in our hotel and enjoy the best accommodation after days visiting the city's corners and taking advantage of all it has to offer.