Markets, music, culture, art. This summer, Menorca is putting on an incredible programme of events and performances that you won't want to miss. Want a sneak preview of what's to come? Read on and start packing your bags: a holiday on the island is about to become even more irresistible.
Summer is well and truly here and what better way to spend time than in the great outdoors? Menorca is a captivating island whose charms rise with the temperatures. With plenty of events and activities during the warm months, here at ARTIEM, we want you to experience the very best the island has to offer. That's why we thought we'd share a snapshot of the island's summer programme. Scroll down to find out more.
Hauser & Wirth art gallery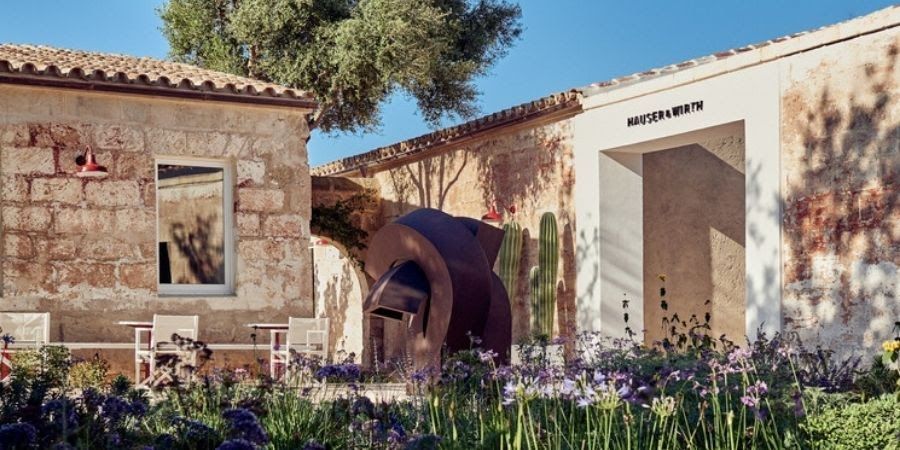 Entrance to Hauser & Wirth, Menorca | Fuente: © Daniel Shäffer / Hauser & Wirth Menorca
While it may not be the first thing that springs to mind when you think about Menorca, the island has a lively art scene. This summer, the prestigious Hauser & Wirth has opened up a gallery here. The space presents Masses and Movements, an exhibition by Mark Bradford, a renowned Californian artist, in addition to offering a number of cultural and educational activities, organized in partnership with Museo de Menorca. As if that weren't great enough, entrance is free.
The gallery is located on Isla del Rey, an islet floating in Mahón bay (the second largest in the world) with a surface area of 40,000m2. The island is not only spectacularly beautiful, it also has some fascinating sights, such as a Paleochristian temple. Hauser & Wirth is running a boat service so you can get to and from the island.
The exhibition space is the work of architect Luis Laplace, who was inspired by the Menorcan artisan tradition. The garden was designed by Piet Oudolf.
Teatre Des Born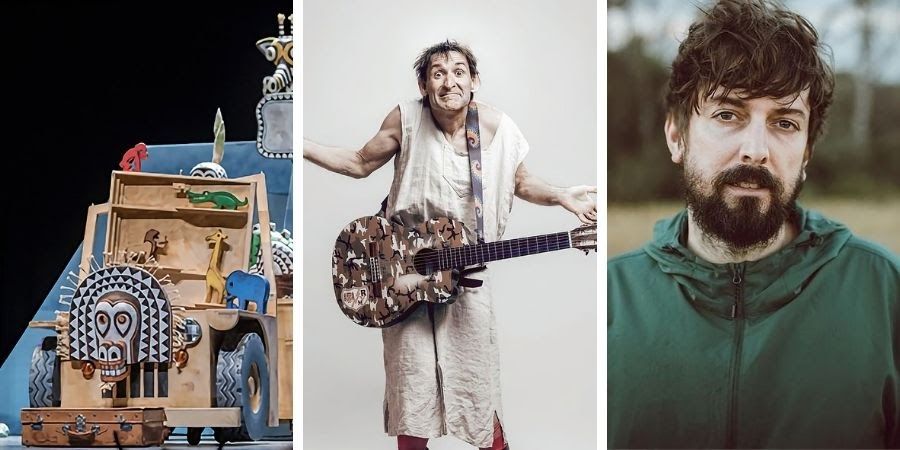 Some of the events on the Teatre des Born programme 2021 | Source: Teatre des Born
Get your diary at the ready for Teatre des Born. This summer, this Ciutadella-based theatre is running an extensive programme that culture vultures will love.
A self-proclaimed 'modern, local, friendly, helpful and accessible space', Teatre des Born promises quality, responsibility and equality. A flagship of transparency and effective operations, it is on a mission to rebuild the local network of associations and provide a space for amateur theatre.
Both the beautiful façade and interiors are excellent reasons to visit. Situated in the heart of Plaza de es Born, the theatre was built by Ramón Cavaller Gelabert and Manuel de los Ríos from 1873-1875 on the site of an old cavalry barracks.
The perfect place to soak up some culture during your time on the island.
Artisan markets in Menorca
During the summer months, the island comes to life with street markets. With their stalls stocked with beautiful products made by artisans, these bustling markets are the perfect place to discover local goods. Check out the calendar of markets across Menorca here to make sure you don't miss any: you never know what wonders you might find.
If you are fascinated by how artisanal products are made, you are in the right place. Every Friday from June to September, there is a cheese-making experience followed by a tour of the houses and museums in Binissuès. Starting at 11 am, you will learn everything there is to know about traditional Menorca cheese making techniques that date back over 100 years.
An incredible opportunity to taste the cheese and discover elegant townhouses and Museo de Ciencias Naturales de Menorca.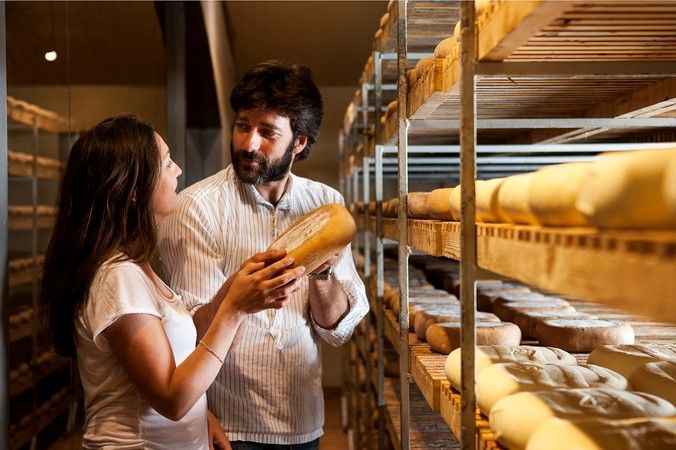 Artisan cheese from Menorca | Source: menorca.es
Menorca Brass 2021
Menorca Brass 2021 is back from 7 to 12 July. Now in its 9th edition, this Mercadal-based event features a programme of brass concerts and music classes. The festival was founded in 2013 to foster the island's cultural scene. Now, the notes of the trumpet, French horn and trombone shine a spotlight on brass instruments while delighting audiences.
Menorca Brass combines music classes, masterclasses run by great musicians and a series of outdoor concerts. Check out the festival webpage to sign up to the class you're interested in and get tickets for the live performances. This summer, immerse yourself in the world of brass.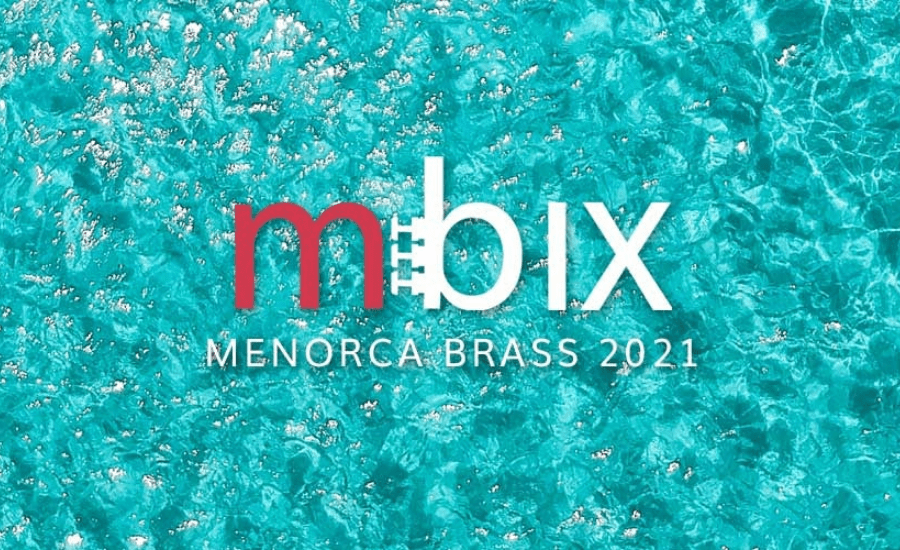 Poster for the 9th edition of Menorca Brass | Source: Menorca Brass
Foodie tours in Menorca
Menorca will awaken your senses, particularly that of taste. The island's gastronomy is simply extraordinary, and what better way to savour it than with an incredible foodie tour?
The island is famed for its diverse produce, ranging from Designation of Origin cheese to traditional sausages. To savour these traditional flavours, there are plenty of quality restaurants whose skillfully prepared menus promise a taste sensation.
The gastronomy of a destination speaks not only of its customs, but also of its culture, geography and history. And in Menorca all these elements come together in dishes that shine the spotlight on produce grown in the land and caught in the sea.
So what are you waiting for? Plan your holiday and book yourself in for a day (or two) of treating your palate. An experience recommended by FreshPeople.
Menorca Film Festival
Running from the 13 to the 17 July, Menorca Film Festival is one not to miss. The themes of social justice and sustainability define the programme. The festival divides the films into a number of categories. The Illes en Curt and Balears en Curt categories will be judged by some well-known names in the industry while the young category, Talent Jove, will be judged by the audience.
The programme has got something for everyone. There are plenty of events and activities on the line-up, as well as screenings of the short films entering the competition. And as if that weren't enough, there will be live music and delicious food. Families are also catered for with Som Família, which includes the performance of No Som 3 and screenings of short films.
At ARTIEM, we are committed to supporting local art and culture and that's why our hotel ARTIEM Capri is home to the participants during the festival.
If you love film, this is the event for you.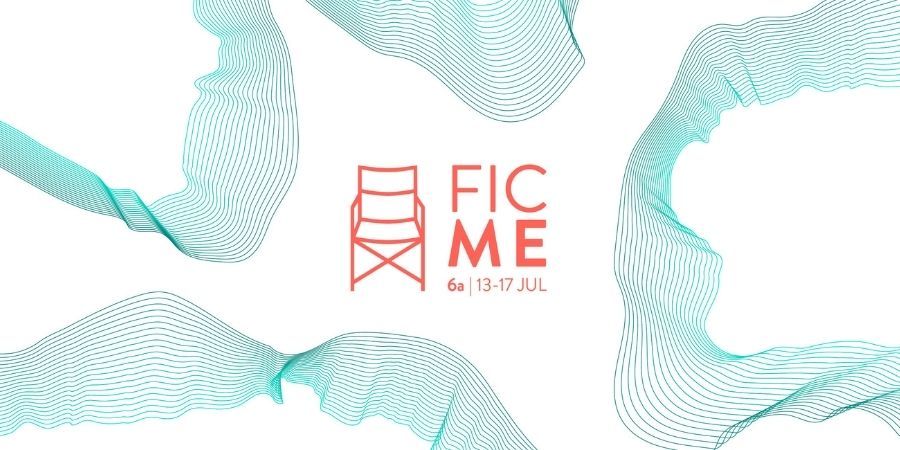 Poster for Menorca Film Festival 2021 | Source: Institut de la Joventut de Menorca
And all this is just the beginning. This summer, Menorca has got countless activities and events lined up that you won't want to miss.
Discover Menorca and its remarkable beaches, traditions and events with a stay at one of our hotels - ARTIEM Capri, ARTIEM Carlos, ARTIEM Audax - or ARTIEM apartments. Equipped with everything you need and more, our accommodation will envelop you in a world of comfort to give you a holiday of a lifetime. And not to mention, we will give you all the information you need about what's going on. This summer is going to be a great one.