If you want to discover Menorca's true flavor, make sure to go to the restaurants where Menorcans eat. Curious? Read on!
When travelling, all of us like to ask for the recommendations of locals to find the best places to visit to eat. We do this because we know that they are the best source to discover secret and authentic places. Therefore, for your next trip to the island, we have compiled the best restaurants in Menorca according to Menorcans themselves.
The gastronomy of a place speaks not only about its culinary customs, but also of culture, geography, history ... In Menorca, for example, due of its insular context, there are many seafood products present but also, thanks to the Mediterranean climate, many vegetables such as tomatoes, zucchini ... All of them, presented in different typical and not so typical dishes, bring us a little closer to the culture of the island.
These are the best restaurants in Menorca according to locals. Discover the true Menorcan gastronomy!
Mahón and surroundings
This restaurant presents a truly innovative gastronomic concept within the island as they offer a menu consisting of 10 dishes, a seasonal menu and a series of eventual proposals depending on the market and the season. With this model, in Ses Forquilles you can try the best fresh products of the area and discover the true flavor of the island.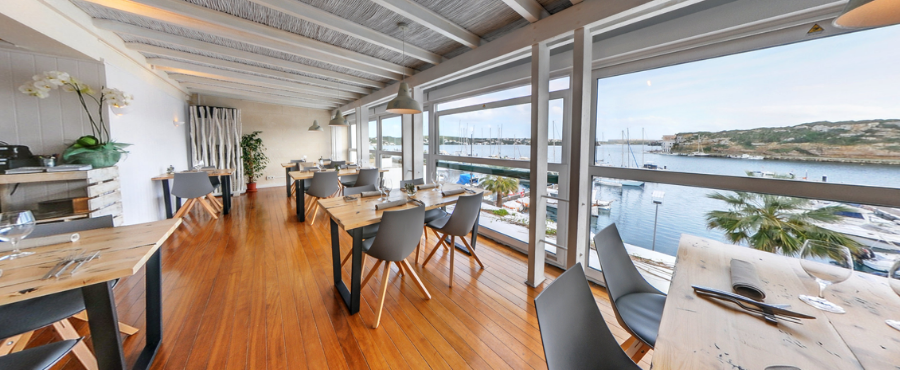 Part of the Ses Forquilles group, El Rais is one of the best restaurants in Menorca for its gastronomic offer but also for its location: the beautiful port of Mahón. In it they flee from the concept of traditional rice and turn this ingredient, rice, into the protagonist of all their dishes but with certain differentiating winks; for example, they reinterpret the Caesar salad by rolling it on rice paper. To this they add, in addition a wood oven to cook vegetables, seafood, fish and meat with a smoky touch.
Within the gastronomic offer of Menorca, Taps Can Avelino is an excellent option if what you want is to peck and share tapas or rations. To the traditional proposals, the kitchen staff of the restaurant is adding new more innovative creations: sweet potato "bravas" with green pesto, prawns coated with mango mayonnaise, strips of Iberian secret with taboulé...
Fornells and Es Mercadal area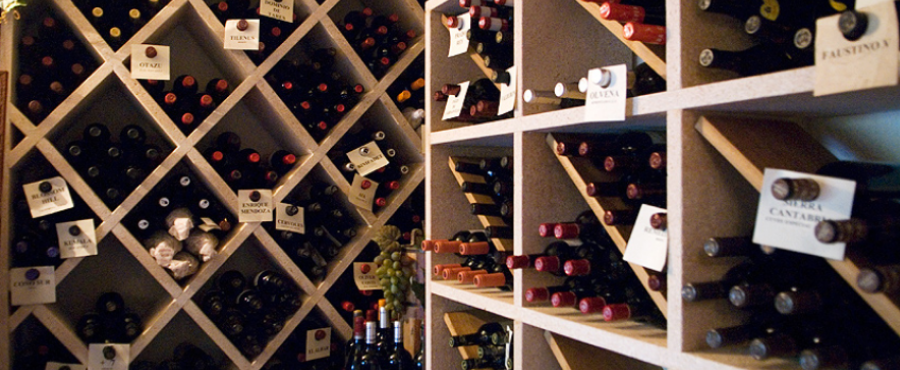 This restaurant is defined as "the authentic Mediterranean barbecue in a warm family atmosphere". Ca Na Marga, which has more than 25 years of tradition and experience, is one of the best restaurants in Menorca and is a benchmark in grilled cuisine. Meat, fresh fish, seasonal vegetables ... each dish surprises with its delicate flavor. Also, if you are a wine lover, the restaurant has an excellent wine cellar that includes, among others, wines from the island.
Another of Menorca's most recommended restaurants is Ca n'Aguedet, an example of tradition and knowledge of typical Menorcan cuisine. Their chefs have been working the most traditional dishes for 30 years and, thus, some of their specialities are the "Arrós de la Terra", with a recipe dating of the year 1700; the Menorcan squid or the famous lobster stew. All this, in addition, with local products to guarantee the freshness and quality of the result.
Ciutadella area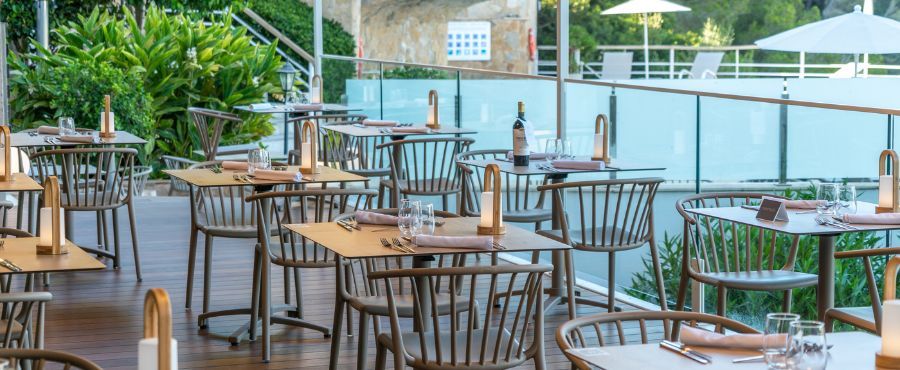 Just 20 minutes from Ciutadella, you will find the new terrace of the Oliva Restaurant located in Cala Galdana. A new space at ARTIEM Audax with a relaxed atmosphere and the best views of a lush garden. The Chef has prepared a Mediterranean lunchtime offer based on rich rice and fish dishes, with local, fresh and seasonal products, to enjoy the best flavours of the island. Before enjoying their exquisite dishes, you can consult the menu here.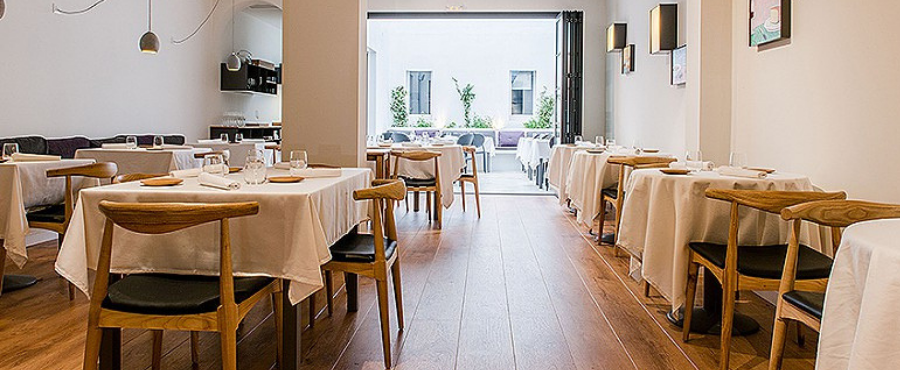 In this restaurant, they combine, with great success, Menorcan gastronomy with the vanguard of haute cuisine. Felip Llufriu, the chef of Mon, recovers the memory of the island´s flavour and the mixture of Arab, French and British cuisine. It also seeks to give importance to local ingredients.
Another of the best Menorca restaurants is Tast de na Silvia, which is defined by its use of local and seasonal products and a lot of love in the preparation. It is also the only restaurant in the Balearic Islands with Slow Food certificate and KM0. That means that all the ingredients come from local producers, so the freshness and quality are guaranteed. This supposes, in addition, that each day the culinary proposal is different and varied.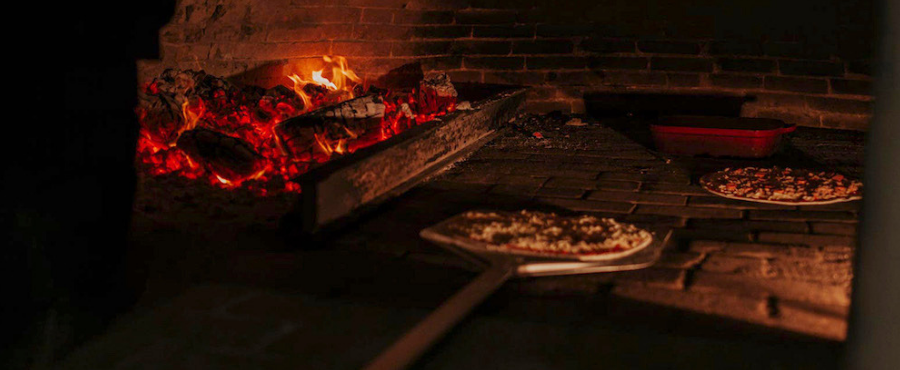 Located near the port of Ciutadella, this restaurant gives prominence to its wood-fired oven. If you are looking for a good pizza in Menorca, this is the place. Its chef, Fabio Da Silva, has created a delicious menu with 30 different kinds of pizzas but in which, in addition, there is no shortage of grilled meats, fresh artisanal pasta dishes or hamburgers. It is, without a doubt, a varied proposal and for all kinds of palates.
The Balearic Café emerged in the 70s as a port tavern where you could have your first-morning coffee, before going sailing. During this time it has evolved and has become a reference restaurant in Menorca. Nowadays it offers delicious dishes made with fish and shellfish that have been captured, on the same day, by their own boat: the Santa Rosa Primera.

Another charming restaurant in Menorca is S'Amarador, located in the port of Ciutadella with a nice terrace overlooking the sunset. The speciality here is, undoubtedly, the fish and shellfish that have been caught, according to their own words, on the island and following traditional techniques. Some of their specialities are seafood rices, seafood and lobster boilers and grilled or baked fish.
Now that you know the best restaurants in Menorca according to locals, get ready to discover the true flavour of the island and visit some unique places that very few know about. And if you like to enjoy your meal with the best glass of wine in your hand, we recommend the best wine route in Menorca to enhance your gastronomic experience.
Go straight to the chef's recommendations and enjoy every bite, you will not regret it!