Living a slow lifestyle in connection with yourself leads to a state of fullness. Maintaining this purpose during your relaxing holidays is essential for rest. That's the only way to make it memorable and achieve the physical and mental well-being that you so deserve.
A frenetic pace blocks and prevents us from giving 100%. Both body and mind need a break. This is the best time of year to recharge your batteries and regain that excitement for moving forward with your goals, and the best way to make that happen is through relaxation and sustainable tourism.
Even before packing your bags, you're certain that your commitment to the planet travels with you. Both at home and away from home, you must follow your philosophy so that your trips have a positive impact. That brings you the peace you need.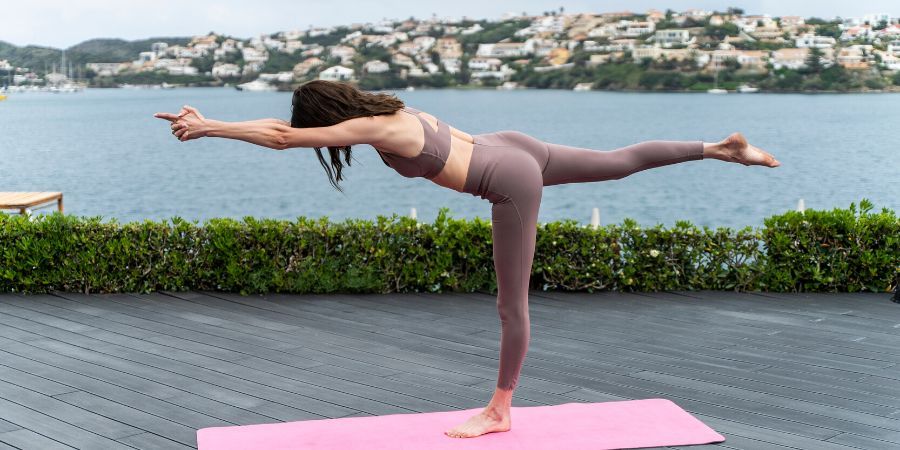 Now it's time to choose the proximity destination for your relaxation holidays, whether it's venturing on ecotourism, doing yoga in nature, or relaxing on the beach at sunset… There are so many options! Take a look at our selection of the 5 best destinations where you can enjoy relaxation and sustainable tourism.
Sustainable and relaxation tourism go hand in hand.
But what exactly is relaxation tourism?

Taking a few days off reduces stress levels and mental blockage. Rest also releases endorphins that produce happiness and the sensation of well-being. When you return to work, efficiency is improved, as well as judgement and decision-making ability.
A conscientious and relaxing trip brings you back home completely renewed. But for truly restful tourism, the right place and plan have to be selected. Avoid big cities and crowded places. Venture to destinations that promote ecotourism and responsible local companies that defend the principles of sustainability when reserving your lodging and activities.
THE BEST DESTINATIONS FOR RELAXATION TOURISM
There are many anti-stress places on the map, but we've selected the best ones just for you.
Sierra del Norte in Madrid: hiking and yoga
Photo: Por Juan Antonio. www.escapadarura.com
The perfect getaway to infuse body, mind and soul with fresh energy, positivity and interior peace. Dedicate a few days to relaxing both body and mind through meditation, outdoor yoga classes and nature walks.
Madrid's Sierra del Norte hides a relaxing and positive atmosphere, where you'll find it easy to develop new healthy habits and enjoy peace and quiet. Its cultural heritage and wealth of nature is enviable. We recommend visiting: The Purgatorio waterfalls, the Paular Monastery, the Canencia nature walk and the Chorrera de los Litueros waterfalls.
Source: www.es.wikiloc.com
Here you'll find a wide variety of rural tourism establishments for enjoying agritourism and ecotourism, among many other activities. There's a very wide range of leisure options related to the historic heritage of the towns and the variety of hiking routes and outdoor activities, not to mention the delicious local cuisine, prepared with much pampering and care, just like grandmas used to do.

Menorca: perfect nooks for your relaxation trip
A dream location where calm reigns and you breathe peace. In Menorca, you'll find your refuge where light and the sea breeze will infuse you with energy and well-being. Without realizing it, you'll have forgotten about anything that was on your mind before getting on the plane.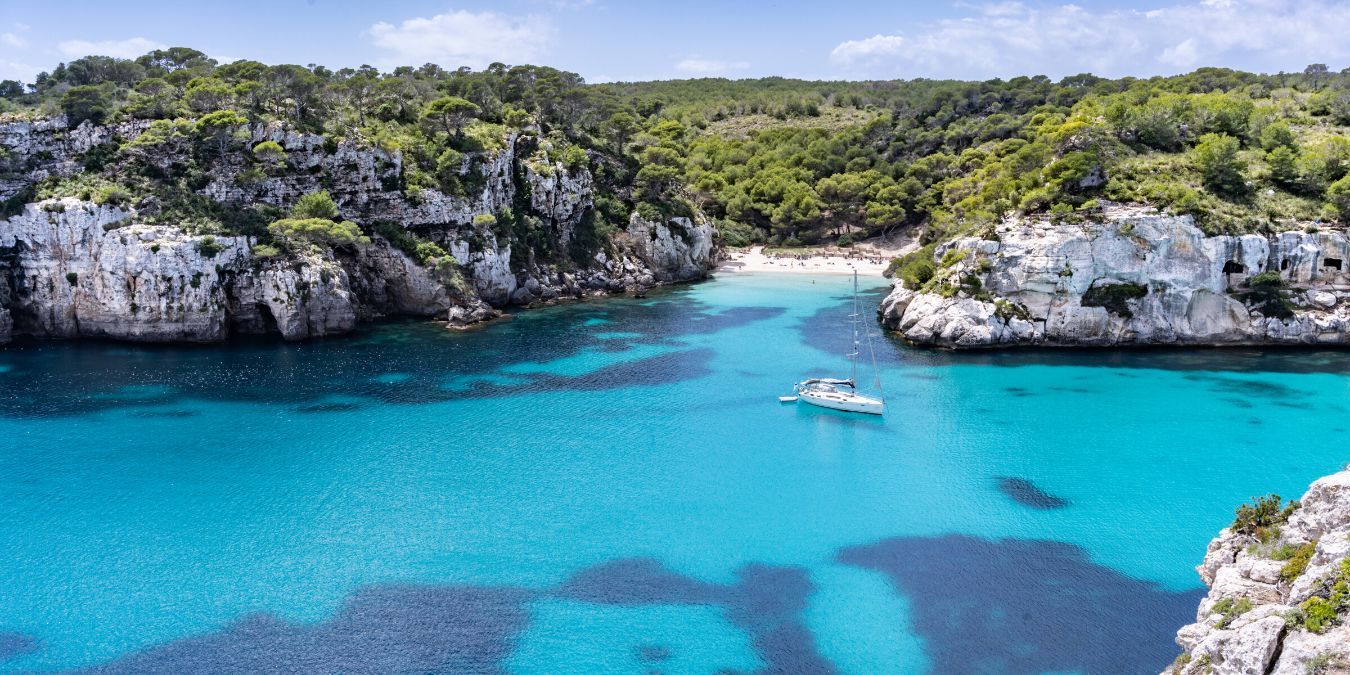 It is without a doubt one of the most highly recommended places for enjoying relaxation tourism. Nature in a pure state, with culture and tradition every step of the way and delicious traditional cuisine. Menorca is pure Mediterranean, with its entire territory included in a Biosphere Reserve whose biodiversity is unique in the world.
The island, which is the second-largest in the Balearic archipelago, has barely 130 inhabitants per square kilometre, compared with 240 on Mallorca and 234 on Ibiza, thereby keeping its spirit intact and making it a very easy place to enjoy peacefully. Take advantage and enjoy the island's virgin coves, its cuisine, its magical towns of the interior and its sunsets that will make you fall in love.
Asturias: a paradise between mountains, beaches and lakes
Another perfect destination for disconnecting. There's nothing like breathing in its fresh air and losing yourself in the nature of its various landscapes. The Fuentes del Narcea Natural Park, Picos de Europa and the Somiedo Natural Park are some of the enclaves committed to sustainable tourism that won't leave you indifferent.
This destination adapts to all tastes, including nature lovers – of the mountains or the sea – or those who are looking for beautiful villages on the coast or hidden among the exuberant vegetation, as well as those who want to practice their favourite sport in nature.
Some of the "must-see" stops on your relaxation trip will be Covadonga, Cudillero, Playa de Gulpiyuri and many others. Take a deep breath and let yourself get carried away by their charms!
Discover all the benefits of relaxation tourism, when every day goes by at an easy pace and when there's time to stop and observe, and above all connect with yourself.
Ebro River Delta: a unique setting of biodiversity in Catalonia


Source: www.traveler.es

One sustainable destination that you can't miss, bar none, is the Ebro River Delta in Catalonia. It was created in 1983 as a system for preserving natural systems. You can currently find 350 different animal species there, with flamingos the most popular.
Thanks to its commitment to sustainability, it has received international recognition, such as from the European Charter for Sustainable Tourism.
Source: surfingtheplanet.com

In the delta's large surface area of 330.31 km2, you'll be able to enjoy the Bahía de los Alfaques and the Bahía del Fangar, impressive rice paddies, fine sand beaches and, of course, the Ebro River, providing travellers who visit this Biosphere Reserve with an endless number of possibilities.
You'll be able to observe bird life at any of its hundreds of bird-watching stations; take a bike ride around the Laguna de l'Encanyissada; walk and enjoy the beauty of Punta del Fangar; practice traditional fishing; or travel around the kilometres of rice paddies.
It is without a doubt a magical spot, perfect for exploring with friends, with your partner or with the whole family. Don't forget your binoculars!
Cliffs, beaches and flyschs at the Geopark on the Basque coast
The Basque Coast UNESCO Global Geopark, declared as such in 2015, is located in a small territory between the Cantabrian Sea and the Basque mountains. You'll find it between the municipalities of Deba, Mutriku and Zumaia.
Despite the imposing landscapes, the true crown jewel is its geology. In this natural setting, you'll be able to admire the flysch cliffs that show us over 60 million years of the Earth's history, as well 100-metre landslides and one of the largest wave-cut platforms in Europe. You can discover them on foot or by boat.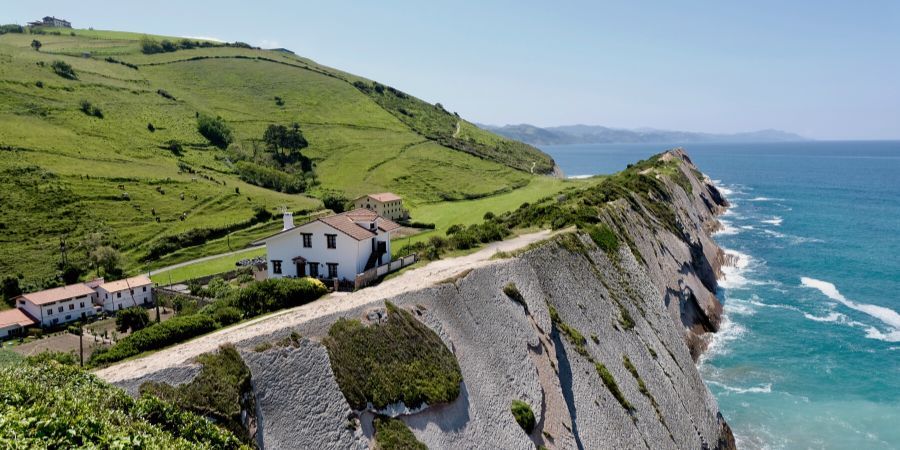 And if you head inland, you'll discover that time has stopped when you visit the Karsts of the Olatz Valley in Mutriku, formed by water erosion and located between large pyramids of limestone.
Thanks to a series of initiatives for driving research, environmental education and cultural tourism, as well as sustainable development, it is without a doubt a perfect destination for those of you who are lovers of sustainable and relaxation tourism.
Disconnect to reconnect
The mantra that has to accompany you during these holidays for getting some rest. Relax your body and mind, and enjoy the charms of proximity, which places our territory at your disposal.
Without going too far. Hidden places with charm await you, a gift in the form of special moments to remember always. Now it's your turn: choose the one that adapts the best to your tastes and preferences. We're sure you won't be disappointed.