You can't get it out of your head, can you? The murmur of the sea, the song that was playing on the radio that morning and the caress of the mid-day sun. If you still don't know where to go on holiday in Spain, here are a few ideas.
The excitement of the summer holidays begins even before leaving home; in fact, the search for and selection of a destination is one of the most exciting moments: what would we like to do? what options are there? where are we going?...
In case you had any doubts about where to go on holiday, we can give you a few ideas that will win you over. For whatever your body needs, we have scenery and climates of all kinds to choose from when planning your next holidays in Spain: natural beaches, wild mountains, a dream city… in other words, Menorca, Asturias, Madrid… The top travel destinations!
And if you picture yourself here, what are you waiting for? All ARTIEM hotels are already open, with bright smiles to welcome you with open arms. We'd love for you to stay with us, where we prepare everything with utmost care to create an unforgettable experience. For you: so that you can enjoy conscientious holidays, with no rush and without losing sight of caring for our cherished surroundings.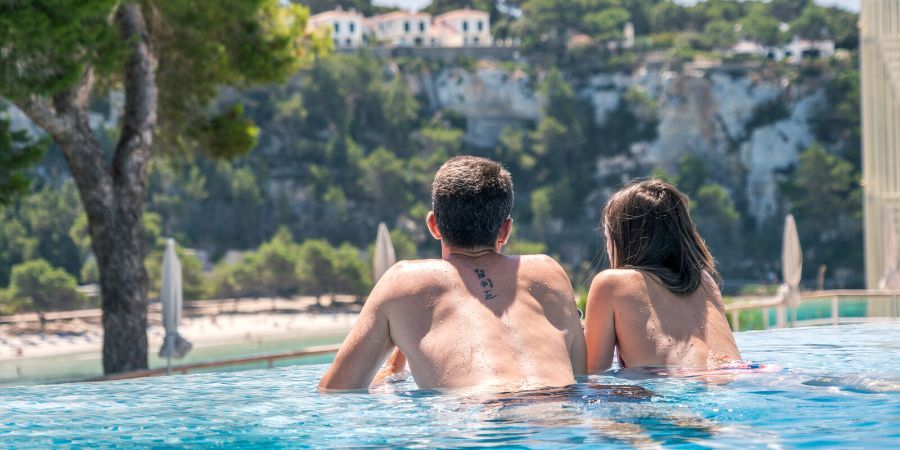 Where do we begin?
GOING ON HOLIDAY TO MENORCA: get lost in paradise
If what you want is to disconnect, then Menorca is the perfect place for your holidays this year.
On this island, you'll be able to enjoy all the charms of the Mediterranean, whose crystalline, turquoise waters will astound you. And if you're seeking wild coves and beaches to enjoy pure nature, then the best beaches of Menorca will make you feel like you're in your own private paradise.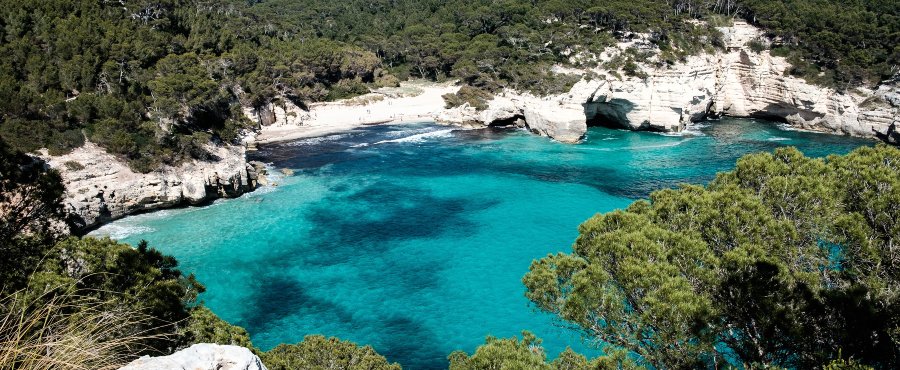 And that's not all, because, among the attractions of going on holiday in Menorca, you'll find cities such as Ciutadella de Menorca or Mahón, with magnificent historical and cultural wealth, numerous sports activities in dreamlike natural settings, our delicious local cuisine, local processions and traditions to discover… because Minorca is beach and much, much more.
Plus, if you're a person of action and adventure, our experiences will amaze you! Because Minorca is one of the best destinations to be discovered through sports. So this summer you have a date full of adrenaline: kayaking, a morning of paddle surfing or a bike ride on the Camí de Cavalls trail are some of the experiences through ARTIEM Audax that will stick in your mind.
A DESTINATION FULL OF NATURE: WHAT TO SEE IN ASTURIAS
Asturias could become your favourite place for holidays if you're a nature lover. Forests full of flora and fauna, sheer cliffs with views forever and idyllic landscapes that make Asturias pure nature. The perfect place to enjoy the fresh air!
Take advantage of its unique natural surroundings to enjoy your favourite sports activity: biking, hiking, rock climbing… while breathing in pure green and enjoying views that you'll never be able to forget: the Lagos de Covadonga, riding down the Ribadesella river… And if you love surfing, what can you say about its wide-open beaches for finding the perfect wave?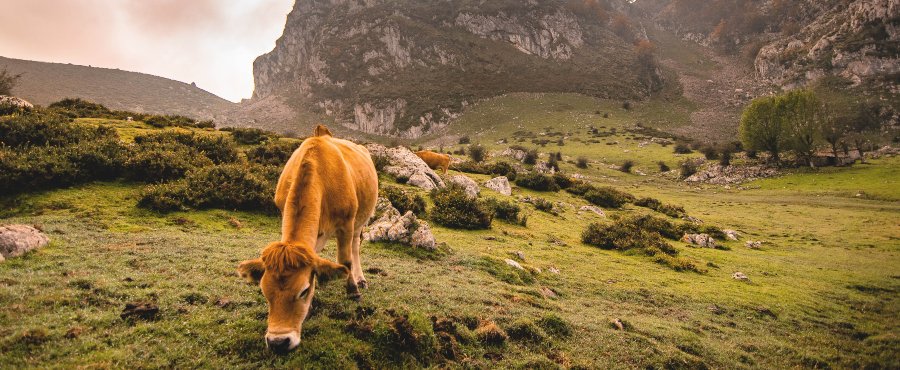 Among its many places to visit, we also suggest that you marvel at the picturesque, storybook villages and charming villages of Asturias. Learn about the history of its people, culture and traditions, which continue today. Savour its exquisite cuisine at a traditional Asturian restaurant: how about a nice cachopo with natural cider?
Asturias is perfect for disconnecting on your holidays in Spain. Download this completely free guide and discover everything that you can do. No matter how many days you're going on holidays, even if you only have one weekend to escape and get away from it all, we'll tell you how to get to know Asturias in three days.
If you're already thinking about going on holiday to Asturias, then ARTIEM Asturias is your home in the north of Spain. Less than 10 minutes away from Gijón, our Freshpeople will be waiting to pamper you and give you a memorable experience. Located in a natural setting, you'll be able to relax in our 500 square meters of SPA, savour the tasty delicacies of our ecological garden or enjoy our magnificent sports facilities. We've prepared an unforgettable experience for you: discover Asturias with ARTIEM. It will stick to your mind!
SOAK UP CULTURE: HOLIDAYS IN MADRID
On the other hand, if what you really feel like is a cultural break during your holidays, then Madrid is the perfect destination. Sometimes, when we think about Madrid, only the hustle and bustle of the city comes to mind, but nothing could be further from what Madrid has to offer.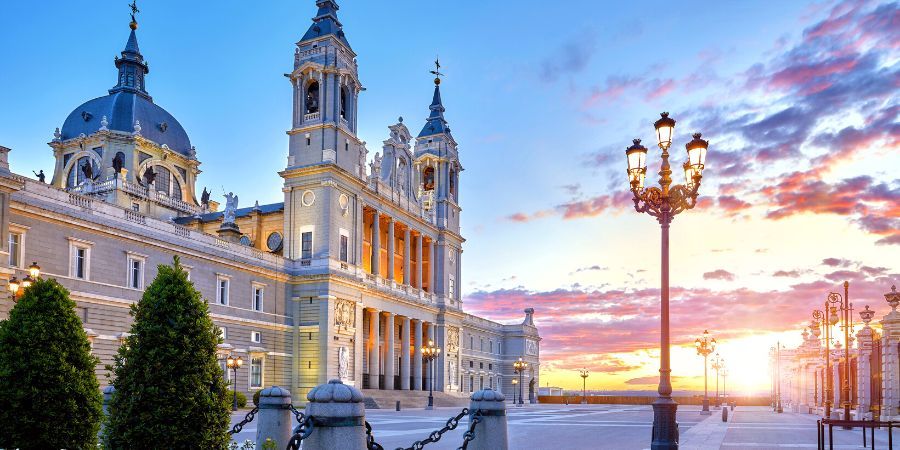 If you'd like to enjoy the peace and quiet and soak up the culture, we propose a visit to places outside of the city centre, such as the Royal Monastery of San Lorenzo de El Escorial or the Palace of Aranjuez. In addition to the numerous museums that the city has to offer, you can also enjoy the outdoors, whether it's walking among the gardens of the Retiro, Sabatini or Capricho, or getting away to Madrid's northern sierra. Here you have a route with the best Towns of Madrid for travelling through the interior of the peninsula and discovering magical corners – all 100% authentic.
And if you're already familiar with Madrid or if you'd like to get away from the most touristic places, discover some of these 10 little-known corners of Madrid, where you can see our capital as if for the first time.
Are you staying at ARTIEM Madrid? Just 15 minutes from the airport, treat yourself to our Urban Green Hotel 4*, an urban oasis for recovering your calm and balance. Spacious and beautifully-cared for rooms, breakfast in bed, a chill-out terrace and the best of ARTIEM: our Freshpeople waiting on you hand and foot to make your stay a memory to repeat.
As everyone knows, one of the most exciting things to do in Madrid is going out to its wonderful restaurants. We recommend that you experience the Hundred-year-old Restaurants first-hand, where you can enjoy the gastronomic culture that has infused the city for years.
Now that you know all the wonders that await you at ARTIEM Hotels, you just have to decide on which one, and experience it again! Choose your destination and book your holidays now, and relive those happy moments.
Because holidays at ARTIEM are like a good song: they will stick in your mind.